Ways to Upgrade Your Home: Make it Luxurious Now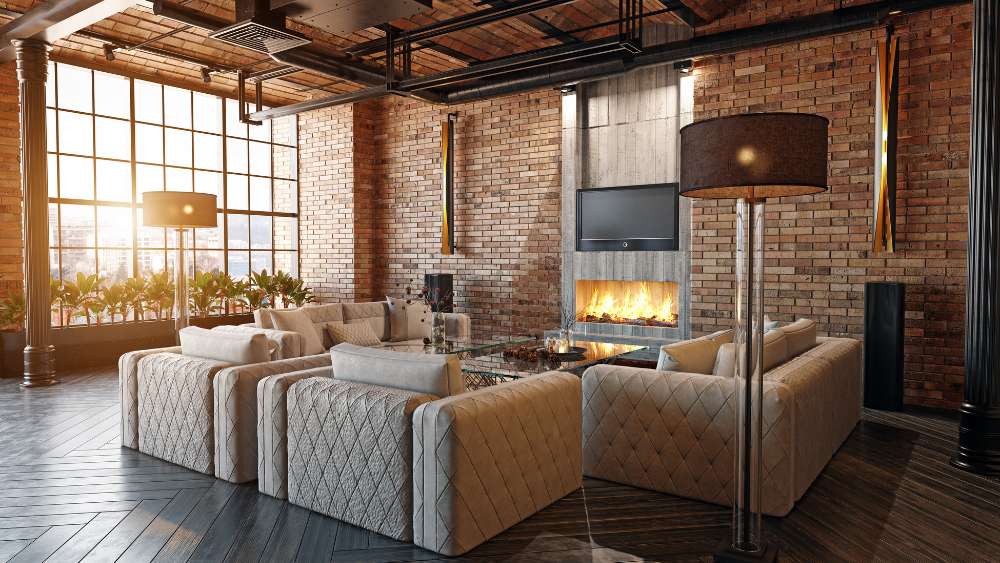 A home is a place where ones find comfort and peace. With time, a home also needs some upgrading and renovation as it loses its charm. Such renovation not only increases the level of comfort and ease but also adds a sense of luxury to your home and makes it brand new. So, if you want to bring back your house's charm and make it charming, here are 9 ways to help you upgrade your home.
1. Smart Home Automation
You can upgrade your home by implementing features that automatically control the home utilities. This automation allows you to access various home appliances such as lights, air conditioners, ceiling fans, doors, and many more. This will give your home a luxurious environment, bringing ease and convenience.
Smart home automation is a luxury home upgrade, and you need to consult a professional for better efficiency and look.
2. Changing the Flooring
If you have been using a home for a long time, it is reasonably confirmed that your home's flooring has gone dirty and needs proper flooring. A very unique and delightful flooring impacts the house in a deluxe way. Nowadays, there are multiple options available for flooring, such as wood flooring and vinyl tiles. These flooring options have been everchanging, so opt for trendy and current flooring. It will give a sophisticated look to your house.
However, while choosing the flooring options, consider your house's theme as well. A well-themed and customized flooring upgrades your home in a luxurious way.
3. Replacing the curtains
One of the simplest ways to add value and fancy to your home is replacing the curtains of your home. Curtains are the first thing an outsider observes in the house, and a modern curtain can positively impact visitors. These stylish curtains change the room's overall appearance and add a colorful impact on the house. The different colors combination and unique designs on the curtains add a sense of aesthetic and luxury to your home.
4. Add a Luxury Lamp
When suspended from the ceiling, a designed pendant light adds a glamorous touch to the house. Came in various designs and shades, these lavishing lamps can assist you in upgrading your home. If you have an old home and are considering renovating it, add a luxury lamp to your house. It will give your home a brand new look and is a cost-effective luxury home upgrade.
5. Repainting the house
Adding a customized and different paint color on the house's walls is an effective way to increase the place's charm. Painted walls give a fresh and new look that appeals to people. In this 21st century, eco-friendly paints are efficient and trendy because of their sustainability and luxurious nature.
In 2023, the concept of half-wall ideas is very famous among people as it is a luxury home upgrade that increases the value of a house. Using a wise combination of color and decoration can enhance the look of the house's interior.
6. Bedroom Walls Decor
To add a sophisticated and beautiful look to the bedroom, you can decorate the walls of the bedroom. Adding mirror, frames, or customized Polaroid cards is the famous decor on the bedroom walls because they are economical and lavishing.
However, suppose you are looking for your bedroom walls' latest designs and decorations. In that case, you must consider features such as theme, size, and available space in the room beforehand.
7. Renovating the Bathroom
Excess use of the bathroom results in some leakages and requires some fixtures. These fixtures can enhance the overall functionality, increase the home value, and give a unique bathroom design. The first thing you can do to renovate your bathroom is to change the bathroom tiles. You can customize the utilities of the bathroom then, you can choose any design that best fits your preferences. It is recommended to install the latest bathroom utilities while upgrading your home.
8. Gourmet Chef's Kitchen
If you are exploring luxury home upgrades, equipping and renovating the kitchen is one of the effective options. It adds a taste of perfection and gloom for the home's chef. You must purchase high-quality equipment and the best utensils to enhance the culinary experience. A gourmet chef's kitchen will add significant luxury to your house.
9. Custom Home Theater
One of the most luxurious home upgrades is the implementation of a custom theater at home. With comfortable sitting, a large screen, compelling speaker, you can have the best movie experience at home. It is because a house with a theater has a more excellent price and gives a deluxe environment at home.
Factors to consider before Upgrading your home
Before searching for ways to upgrade your home, here are some factors that you should consider beforehand:
Evaluate your budget and the available space at home.
Review the areas that need upgrading and prepare a proper plan for decoration.
Try to use environmentally friendly and sustainable materials for luxury home upgrades.
Look for upgrades that have better functionality and are long-lasting and durable.
Prioritize safety and consult a professional beforehand.
It is better to give your home a customized upgrade by tailoring your preferences in the design.
Choose the right timing for luxury home upgrades.
Conclusion
You can enhance your lifestyle and add value to your home by renovating and modifying the home. Implementing the above mentioned upgrades can give your house a luxurious and pleasant look. Also, you can have lavish outdoor living and indulgent spa retreats for a better experience. So, follow these strategies and make your home a luxurious brand-new home.
news via inbox
Sign up and never miss out on the latest news and updates at HighStuff