Best Half Wall Ideas To Jazz Up Your Home Interior
Over the years, the walls of your kitchen, living room, or even bathroom may strike you as an ugly reflection of a haunted (or abandoned) house! When you have that feeling, that is the right time to revamp your walls with a dash of paneling. The best you can do is employ some of the unique half wall paneling ideas and turn your home into new without breaking the bank!
11 Creative Modern Half Wall Ideas for Stylish Spaces
During the last few years, half wall paneling has been quite famous. You can pull the modern look out of the traditional paneling – just according to your home décor and theme. Here are 11 half wall ledge ideas for your living room, bathroom, and hallways.
Let's begin with number one…
HighStuff Insider Edge: half wall paneling makes your space look bigger coupled with the right shade of color!
1. Half Wood Paneling
If you are more into giving your home a ski lodge vibe, wood paneling is your call. Not only to a modern home interior but it can also be incorporated into homes having mid-century modern interiors. In order to give the illusion of high ceilings, make sure you have paired it with a bright or neutral shade on the walls above the paneling.
This is ideal for hallways and living rooms but can also be used in your bedrooms.
2. Add Railings Above Half Walls
This half wall trim idea can be incorporated into the staircase or the entrance of your house. if there is a half wall, adding railing posts above it will give you the illusion of a full wall. As well as it makes the entrance of your house majestic and big!
This design is ideal for an entrance or staircase.
3. Half Wall Ledge with Bead Board
Your half walls should stand out from the rest of the wall. So, if it looks blended, try bead board to make it accent the wall. It is easy to install, and most of the bead boards are part of simple home improvement DIYs.
This is ideal for bathroom walls. But you can use it in the living room or kitchen.
4. Embrace the Walnut Cap!
If you don't like half wall trims like bead boards or railing posts, the options are never limited. Adding a cap gives your home a sophisticated and cozy. Since you need to cover the sides of your walls, the cap is the most prominent part of it. There is a variety of wood and colors for wall caps. And again, like bead boards, this is also an easy-to-do DIY for your home décor!
This is ideal for the living room, kitchen, and entrance.
5. Tongue & Groove (T&G) Paneling
T&G half wall revamp is one of the legit ways to decorate half walls. Not only this is modern but also makes your home looks formal, neat, and classy. It can elevate any wall effortlessly adding character and depth to your rooms. Its modern and neat look makes it the first choice of newly built properties especially when you want to reflect your own taste.
This paneling option is ideal for utility rooms, bedroom walls, and kitchen walls.
6. Brick Wall Paneling for Decorative Look
When giving final touches to your walls, the color scheme is a deciding factor in how your walls should look. If you prefer some rough or industrial-styled appearance, a brick pattern should be your go-to design. Moreover, finishing wooden caps over faux bricks will look more casual and unique.
This design is ideal for living rooms or kitchens.
7. Half Wall Counter
Many of us have a knee wall or half wall in our homes and we are just unsure what to do with this half wall between the dining room and kitchen. Well, the confusion ends here. Turning these half walls into a counter with an accent countertop made of marble or wood is the game changer. Even if your house doesn't have one, you can build one and choose the color of countertops according to the color theme of your home.
This half wall ledge is ideal for the kitchen and dining room.
8. Half Wall Shelves
Want to make your home space-saving and accommodative for more useful stuff? Well, half wall shelves can be the answer. This is possible if the wall is thick and makes shelves in it to store shoes, decorations, etc. So, before expanding the wall, plan what you need to store on these shelves. This half wall shelve is ideal for a living room.
9. Classic White Paneling with Moldings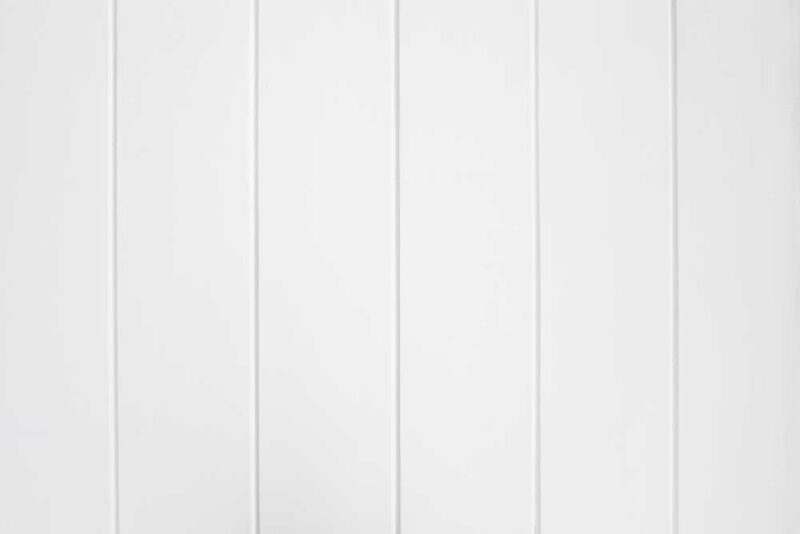 When in doubt, add classic white half wall paneling. This half wall ledge idea is timeless and fits into any accent color wall. Be it a funky wallpaper or bold colored wall, white moldings on half wall neutralizes it and add warmth and class to your walls.
This is ideal for halfway, living room, bedroom, or bathroom.
10. Stairway Half Wall Paneling
This is one of the popular ways to decorate the stairs wall for many legit reasons. It leads your eyes up, adds consistency to your hallway, and it is an effortless way to add depth to the walls. Plain and simple walls make the stairway boring and tasteless. This can give your boring stairway into stylish and decorative touch. This is ideal for staircases or stairways.
11. Paneling with Wallpaper
Who doesn't like wallpaper? Especially when the purpose is to enhance your bathroom, bedroom, or even nursery's half walls. Adding wallpaper above the half wall paneling is a cost-effective way to add some element to your rooms.
This versatile idea is suitable for a bedroom, bathroom, or living room.
Conclusion
The above-mentioned modern half wall ideas are perfect for both new as well as older properties. A good and wise combination of colors, decorative ideas, or type of half wall can revamp your property while retaining its authenticity. The best thing about half wall designs is that they can are versatile and can be combined with your home interior effortlessly.
FAQs
What is a decorative half wall called?
The decorative half wall is also called the 'pony wall' or 'short wall'. It is used for interior designing purposes as well as for room dividers.
What is the difference between a half wall and a knee wall?
Both half wall and knee wall are often used interchangeably but have a slight difference. The half wall is a short room divider and is also used for decoration or interior design. Whereas, the knee wall is used to support and hold the roof rafters and is attached to the bottom of a structure. For example, a knee wall is often found in attics with a ceiling.
How much does it cost to build a half wall?
Building half a wall does not cost you much. Usually, it costs $10 to $20 per sq. ft. It also depends on the material or type of wood you want to use or want to add decorative material to it such as caps or marble countertops.
How tall should a half wall be?
An ideal half wall should be approximately 3 feet above the ground.
news via inbox
Sign up and never miss out on the latest news and updates at HighStuff