A destination wedding is a new trend that is taking over the traditional style of getting married. Couples are loving to get married in a scenic location outside their town taking their wedding experience to a whole new level. Luckily, if you are getting married in 2017, I have already got you covered with the list of the destinations that would make your wedding an unforgettable experience-for you and for your love ones too! Read on to find out the top destination wedding spots and choose what's going to be your destination!
1: Boracay, Philippines:
This can be a little time taking to reach the destination, but I assure you, it's worth it. The place is highly affordable which means you can enjoy the stay-even longer than you planned. The Philippines is famous for countless beautiful islands; we suggest Boracay out of many other islands. The bonus: you can even choose to celebrate your honeymoon.
2: Big Island, Hawaii:
The Spot: As the name suggests, Big Island-largest Island in Hawaii, can be your dream destination wedding spot. Being the center of 11 climatic zones out of 13, the landscape dramatically varies as you travel. You will experience the amazing lunar-like landscape when you enter The Kona coast or lush green coast towards north and east. The best part is your guests can never be bored out here: from exploring rain forests to deep-sea diving or simply relaxing on the serene beach!
Perfect Time: Your time! Yes, you can choose this destination any time during the year. A word to the wise: to save some bucks, avoid going in winter and early spring as the tourist season is at its peak.
3: Trondheim, Norway:
If you want your wedding party an endless fun, plan your big day at Trondheim, Norway. To make it more romantic, say "I do" on top of Kristiansten Forest or on the 'Love Bridge'-Old Town Bridge. This wedding destination spot reveals the true European charm. To have your menu a true Norwegian one, you can confidently take your guest's toTavern pa Sverresborg, the oldest restaurant with authentic Norwegian dishes. How about some adventure after the festivities? For this purpose, you must not miss hiking to glacier and skiing. Norway would make your wedding destination a perfect romantic spot with a touch of some adventure for your honeymoon!
4: Florida Keys, US:
If you are wondering how to make your destination wedding spot more special and cost effective? The Florida Keys is the answer-with the allure of Caribbean at a domestic cost. The islands are beautifully surrounded by the waters of the Atlantic and the Gulf of Mexico. If you pick this destination, then you may plan your wedding during summers as it will give you affordable rates with less crowd.
5: Miami, Florida:
Here we have another alternative to Mexico or Caribbean if you wish to stay with in the US. It will be your perfect destination wedding spot if you wish to add some art in your photos as Miami is famous for architecture. A big plus: being an international hub, wedding caterers serve your taste perfectly. To have a worry free wedding function, plan your wedding in summers and beware of hurricanes that occur between June to November.
6: Anguilla, Caribbean:
Here you have your dream destination: Anguilla. Although tiny, but one of the most popular destinations in the Caribbean, is a hub to plenty of resorts, restaurants and mesmerizing scenery and white beaches. If your fly from the US, there would be no direct flight, but the extra travel time is worth spending. An added bonus: the natives are highly hospitable, as well as the region is safe. As for the menu, you would have most delicious and best Caribbean food here. I promise, your guests will be very glad to find out some fun activities like swimming and snorkeling; and for those with more artistic taste, can explore the archeological and cultural site of Anguilla. Although weather remains pleasant throughout the year, you need to take care of the hurricanes run from June to November.
7: Bermuda, Caribbean:
Another very elegant and formal destination wedding spot in the Caribbean is Bermuda. Its famous for the pink sand and pastel colored houses. Even with almost no bars, and very few fast food restaurants, it remains a favorite destination for the couples because of short traveling time and easily available flights than other destination of Caribbean. For guests, there are plenty of fun things: from spending days on golf courses to visiting the huge botanical garden and adventurous scuba diving makes it a good option.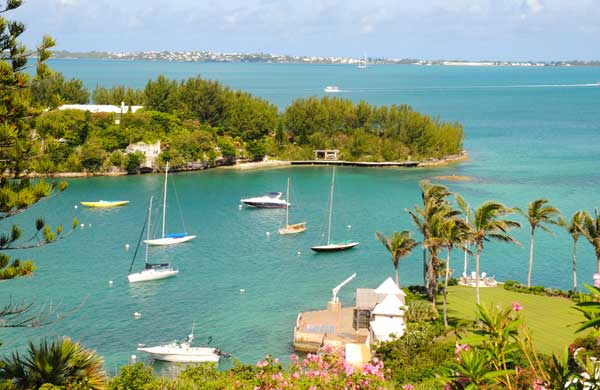 8: Amalfi Coast, Italy:                    
To have a unique citrus grove backdrop for your wedding photographs, get hitched to Amalfi Coast. Spread on Italian coastline, it is one of the most scenic locations with cliff-top roads with deep sea view. The surrounding and food would never let your guests get bored. If you choose this destination, make sure you visit the ruins of the Pompeii or enjoy a walk through the ancient streets of Spacca Quarter. I promise your guests will never forget this memorable wedding function.
9: Thailand:
If you want to keep your wedding destination spot an Asian one, Thailand is our choice. It offers thrill and memories that no other place can give. The palaces, rich coral reefs, wild life and delicious cuisines; a thrilling fun that your guests would not wait to visit this exotic destination. This metropolis is featured with souvenir shops, dance clubs, and the very famous Grand Palace. There is much more for the nature lovers; head towards the northwest and you will explore beaches, crystal clear waters and resorts from Phuket and Koh Samui; a fascinating wedding spot for you and your guests.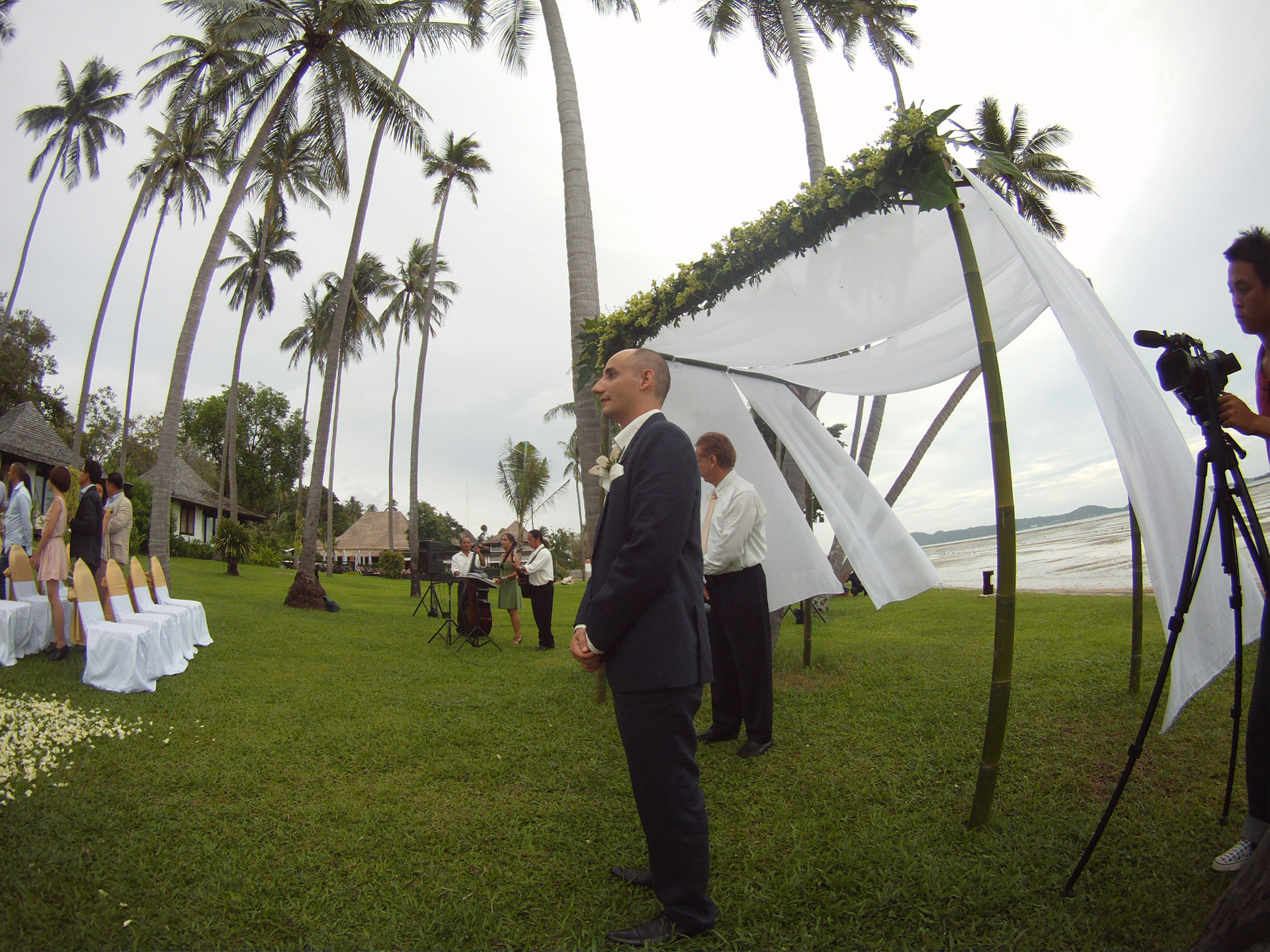 10: Tahiti:
This island is rightly famous for picturesque landscape, palms, vanilla farms, vivid blooms and dense rain forests. French painter, Paul Gauguin, for the same reason, kept his most famous works in Tahiti and you can choose this place as your destination wedding spot. As this place receives fewer tourists, you can enjoy the crowd free beaches with great services. Take your guests to the capital city of Papeete; for a good shopping experience, to Marche du Papeete-central market. You will find black pearls, shells, vanilla, coffee, and perfumes, for adventure, go for surfing to Paea.