How to Move With Kids? Making A Move Easier For Children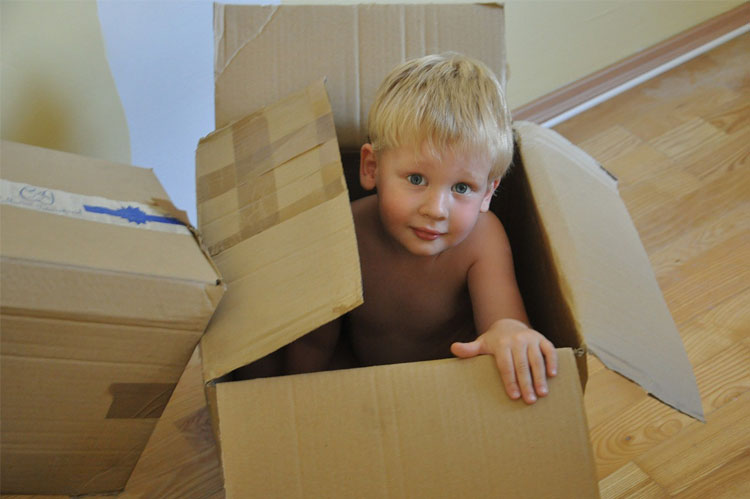 Moving can be a difficult process for a whole family; however, it can be especially difficult for children. Children are not used to change like adults are, and many children may not fully understand what moving is or how it will change their lives. Most children are only concerned with the fact that they will have to leave their friends and start at a new school. This can be a very scary thing, but parents can make the move much easier for their children. Here are some of the top ways that parents can make the move better for their children.
7 Ways To Make your Move Easier with Children
1) Hire Movers
The actual process of moving can be a stressful thing for all families. The more relaxed parents are about a move, the more relaxed their children will also be. In order to make a move less stressful and easier on children, parents should consider hiring professional movers. If parents are able to spend less time worrying about loading, driving, and unloading, they can focus more time on their children.
2) Hunt For Homes Together
If you include your children in the house-hunting process, they may be more inclined to move. If they feel like they have a say in the house that you are going to buy, they may want to move. All children want to have some control and some say in their lives. This step of including them in the decision may help them want to move.
3) Pack Rooms Together
Families should spend time packing rooms together. If children see that the move is a family effort, they may realize the importance of moving together as a family. To help children understand how to pack and what to pack, you should always pack together.
4) Family Wish List
As a family, you should make a wish list of what you want in your new home. Your children may have something that they are dying to have and if it is included in the family wish list, they may get more excited about the move. Since they are living in the house too, they feel like they should have a say.
5) Decorate Their Room
To make your children feel at home in the new house, you should allow them to decorate some, if not all, parts of their new room. If the house is move-in ready, you should let them pick the pictures and theme of their room. If you need to redo things in the home, you should let your child pick the color of paint in the room and, possibly, the carpets for their own room.
6) Do Something Fun
To help your children understand that the new neighborhood and town are just as much fun as the old one, you should do something fun before you move in and immediately after you move in. Doing something fun as a family before the move to the new town can help your children see the positive aspects of the new area. You should take your children on a tour around the new neighborhood to help them see what they can expect. Giving your children perspective about the new area can help them appreciate it.
7) Tour The New School
If your children are in school and you decide to move, it is very likely that your children will need to move schools. Moving schools and needing to make new friends may be one of the things that your children are most stressed out about. To help alleviate their stress, you should tour their new school with them. Going on a tour may help them feel more comfortable in the new school and help them relax about the move.
Conclusion
A move can make the whole family stressed out, but doing these seven things can help your children feel more comfortable with the move. Your children will likely feel that they do not have any say in the move since the decision is ultimately up to the parents, but if you ask them their opinion about a new house or what they want in a new house, they may feel more included. Doing things together as a family before you move may help the whole family alleviate stress and feel less anxious about the move.
news via inbox
Sign up and never miss out on the latest news and updates at HighStuff