Make your Home and Garden Better with these Landscaping Ideas
With some simple tips and ideas you can make your garden a better place to spent evenings and enjoying outdoor time with friends. A garden or a well decorated lawn is also source of relaxation where you can spend your moments in natural and healthy environment. The landscaping ideas add warmth and beauty to the garden to make it more appealing.
It includes use of mounted baskets, planters and creating more spaces for the innovative designing of the garden.
Greet with Flowers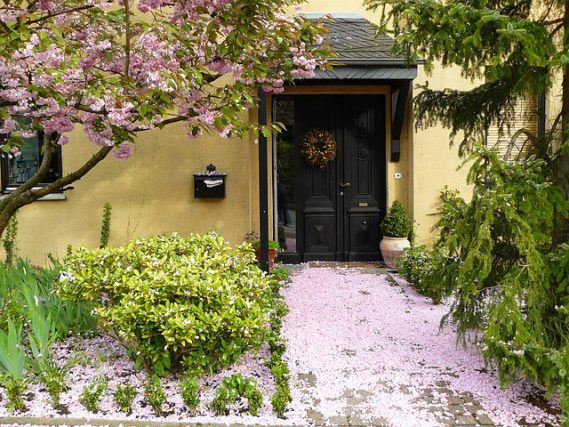 Image Source: Pixabay
It is best to put the flower pots at the both side of the entrance to welcome the guests and you will feel pride when they appraise your choice. The colorful flowers refresh the mood and express a good taste. If you have less space use small pots and make a low fence.
Hide the Unattractive Parts
There are some corners or area that need to be covered with flowers and plants as they are unattractive. Notice those areas specifically and keep a balance to the parallel side so it looks aesthetically good.
Basket Planting
Image Source: Pxhere
The heights and mounts in the garden are the thrill. You can hang them, use the wooden cuttings to mount them with other gardening tools.
Repurposed the Tools
Image Source: Pixabay
You can use old jeans, bicycle, tires, shoes and other stuff to be creative in landscaping. They are the innovative and attractive.
The Waterfall
Image Source: Pxhere
Adding a little pool with waterfall is extraordinary for your home garden. It keep the environment cool and inspirational.
Climbing Vine Over the Path
A walkway or path over covered with greenery is like a fantasy world. If you have the space must consider this idea.
Featured Image Source: Pxhere
news via inbox
Nulla turp dis cursus. Integer liberos  euismod pretium faucibua