Top 25 Luxury Makeup Brands That are Worth the Splurge
Ever wondered how luxury makeup brands stand out in a world crawling with numerous other options? They exist in a place of artistry, innovation, and high-performance quality that sets them apart from drugstore makeup. In a society where self-expression and beauty are one in the same, luxury makeup houses have found the secret of merging traditional ways and technology to create a masterpiece.
Come as we embark into the enchanting world of high fashion makeup, where each product has a story to tell. Let's dive deeper and discover the captivating nature of luxury makeup brands.
Most Luxurious Makeup Brands in the World
Let's venture together to explore the best makeup brands that you can upgrade to in your makeup routine. From high fashion makeup brands to the most popular brands existing out there, let's dive in!
1. Burberry Beauty
Make way for the mother of all luxury brands! Burberry has been around since 1856, established by Thomas Burberry. Alongside a fashion line, they also have a makeup line from which other brands have drawn inspiration. They were the first brand to initiate promoting and marketing strategies that brands have adopted, making them the best makeup brand out there.
As a high-end cosmetic brand, there is no doubt that their formulation is high-quality. They are believed to be using premium ingredients to create those long-lasting and luxurious beauty products.
Their packaging is nothing but iconic, mirroring their signature aesthetic, and the products are packaged in a classy way. Burberry is a global brand available in every high-end department worldwide. They promote their makeup on social media and runways, showcasing how it complements the clothing lines.
2. Gucci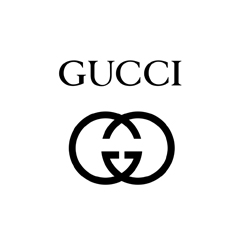 Who doesn't know Gucci? One of the most luxurious fashion brands out there. Everyone wants to possess at least one item to show off from Gucci. Founded in 1921 by Guccio Gucci in Italy, it has become a worldwide brand. Aside from clothing, Gucci has attempted to branch out to other industries, beauty being one of them.
The high fashion makeup brand includes a decent range of products – from foundation to lipsticks. Since it's from Gucci, it's an expensive makeup brand with equally high-end luxury products that would lighten your wallet. Regardless, they maintain that high-quality formulation and ridiculously extravagant packaging. The public is delighted by the makeup products.
3. Chanel Makeup
A luxury and vintage brand that was initially a cosmetic and perfumes brand. Chanel is a classy and elegant brand, reflecting that energy in its makeup products. The brand was founded by Gabrielle "Coco" Chanel, with Pierre Wertheimer funding her, founded in 1910. Chanel released their first lipstick collection in 1924, called Le Rouge Chanel, and it skyrocketed to fame among the women of that era – talk about girl power in the 1920s.
Chanel has lived up to its reputation as a designer makeup brand – from elegant black and gold accents packaging to creamy, smooth, and pigmented formulations – they are one of the most popular cosmetic brands. One thing that sets Chanel apart from other products is its commitment to sustainability, being eco-conscious in its makeup packaging and formula.
4. Dior Beauty
Christian Dior, commonly known as Dior, is another famous luxury fashion brand founded by Christian Dior in 1946, obviously naming the brand after his name. Dior branched into the beauty industry in 1947 with their first makeup line.
As a luxury makeup brand, they innovate ingredients in their formulae that create high-quality products. They have released numerous collections and limited-edition collaborations with celebrities. They also have introduced the "Dior Backstage" line, which offers products designed specifically for professional uses.
Their luxury makeup brand has played an essential role in the overall success. Their strategy to interlink their cosmetic collections and packaging with their clothing line brings revenue. Smart move, Dior.
5. YSL Beauty
Yves Saint Laurent, or YSL, was founded in 1962 by a highly influential French fashion designer – Yves Henri Donat Mathieu-Saint-Laurent. YSL was initially a fashion brand but branched out to the beauty industry in 1978. He believed that makeup is essential for a woman's style and expression.
They maintained an elegant design for their packaging with the iconic "YSL" imprinted on it. The high-quality formulae are listed as cruelty-free, providing customers with a luxurious makeup experience. The high-fashion brand draws inspiration from runways, innovating the latest trends and colors from their exquisite look into a hand-held palette.
Alongside collaboration on limited edition collections, they have an influential online presence, attracting makeup enthusiasts as their popularity increases.
6. Armani Beauty
As Italy's second-biggest fashion brand to exist today, Giorgio Armani S.p.A – mostly known as Armani – was founded by Giorgio Armani in 1975. Mrs. Armani philosophically believed that makeup enhances natural beauty, creating an elegant, timeless look. Armani is a popular choice for red carpets, as celebrities prefer using Armani as a high-fashion makeup brand.
This luxury makeup brand established a wide range of products with formulae that cater to various skin types and concerns. It is crucial for today's society that preaches skin positivity. They increased their market through collaborations with beauty experts for limited-edition collections, increasing their sales.
7. MAC Cosmetics
MAC is an iconically renowned Canadian luxury makeup brand that has achieved recognition worldwide – founded by Frank Toskan and Frank Angelo in 1984. Initially, it was created solely to cater to professional artists. However, regular consumers demand their products because of their high-end quality.
MAC has heavily promoted diversity and inclusivity in its beauty industry with a wide range of products for all skin types and colors. They are trendsetters, as their products have always stayed ahead.
They launched a campaign – VIVA GLAM – in 1994 to raise awareness towards HIV and released limited-edition lip products to earn charity donations. They're involved in various social and environmental causes, like supporting LGBTQ+. MAC also has a Pro Program that provides makeup artists access to exclusive events alongside other benefits and discounts.
8. Bobbi Brown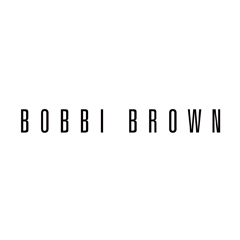 As a top cosmetic brand, Bobbi Brown was founded in 1991 by Madam Bobbi Brown. She believed in the power of makeup to enhance natural beauty and creative freedom. Bobbi Brown was initially an independent brand, but Estee Lauder acquired it in 1995, giving it a popularity boost and exposure.
They launched a campaign for woman's empowerment called Be Who You Are, which emphasized the message of individuality while openly preaching this message. The brand has worked on other charitable projects.
This high-end cosmetic brand takes a minimalistic approach toward makeup that distinguishes them. They focus more on using neutral and earthy tones that enhance the features than hiding them.
9. Anastasia Beverly Hills
Despite not being an old brand, it's a Legendary brand among the makeup community. Anastasia Beverly Hills was founded in 1997 by Romanian entrepreneur and makeup artist Anastasia Soare. Madam Anastasia is proudly known as the "Eyebrow Queen" and her "Golden Ratio" technique of defining eyebrows.
Anastasia used social media to its advantage – from media presence to collaborations with influencers – they garnered a massive celebrity following. They have received multiple awards, further solidifying the beauty industry.
This luxury makeup brand offers high-quality formulations and a wide range of products. The highest-selling product in Anastasia is their eyebrow product, recognized for its creamy formula. The brand is vegan and cruelty-free, which is essential in the modern days to gain population.
10. Benefit Cosmetics
A subsidiary of LVMH, Benefit Cosmetics was founded in 1976 by the twin sisters Jean and Jane Ford. The luxury makeup brand is known for its Guinness World Record for "most eyebrow waxes in eight hours by a team."Like Anastasia Beverly Hill, Benefit is known for its eyebrow products. Their products are animal friendly and consist of an expensive range of products. Their packaging is loved by many due to its signature playful and whimsical branding that includes puns and humor.
They have won multiple awards for their contribution and launched a campaign called "Bold is Beautiful" for women's empowerment, alongside educational projects. They marketed their products through social media and collaborations with influencers and beauty bloggers, keeping a global and online presence.
11. Estée Lauder
A world-renowned cosmetics brand is mainly known for its high coverage and long-lasting foundation. Estée Lauder rose to fame for their ideal looks, founded in 1946 by Estée Lauder alongside her husband, Joseph Lauder. Starting as a small business for skincare, she sold and promoted her products in beauty salons and hotels. The luxury makeup brand became famous for offering free samples and giving gifts with purchases, leading the company toward succession.
Estée Lauder has supported charitable acts like Breast Cancer Awareness Campaign and raised millions of dollars. They collaborated with celebrities and influencers, created exclusive makeup collections, and assigned ambassador positions to said people. Today, they are so powerful that they have acquired many brands like MAC and Bobbi Brown to increase their popularity worldwide.
12. Laura Mercier
One of the most popular cosmetic brands, Laura Mercier, comes from a world-renowned makeup artist known throughout the industry. She built a large following before launching her own cosmetic and skincare brand in 1996 under her name. Her makeup technique was one for history, as she was known to do "flawless" makeup, which accentuates radiant skin.
What differentiates them – their belief in natural finish through lightweight and buildable products – makes them a top choice for professional artists. They have a high demand for go-to bridal makeup for their natural looks, ideal for weddings.
They have reached new heights by offering workshops and educational programs for consumers. Laura Mercier is now one of the top-ranking brands and a favorite amongst many makeup enthusiasts.
13. Givenchy Beauty
Givenchy is in the top 4 amongst other French luxury makeup brands in 2023. It is a renowned French fashion house known for its sophisticated aesthetic, founded in 1952 by Hubert de Givenchy. They have their own finessed and discredited style as a signature, reflecting it in their makeup products.
The high-fashion makeup brand is known for its innovative and high-performance formulae, including skincare characteristics. It enhances the features and hydrates and nourishes the skin. Their packaging is iconic, as the products come in elegant containers with the brand logo at the top. Givenchy has collaborated with artists and designers to create a limited edition collection that has also increased the population of the brand.
14. Nars
Who doesn't know Nars? This distinctive brand was founded in 1994 by the French makeup artist François Nars. He was known for his peculiar techniques and artistic approach toward beauty, and he successfully engraved these attributes into his brand.
NARS is known to use bold and artistic creativity in their makeup collections. They have committed to being inclusive with their shade range and products suitable for many skin tones to cater to a broader audience. NARs have sleek and minimalistic packaging that often features black components with their logo in white.
Today, Nars is a frequent choice by celebrities and influencers. They have a strong presence in the fashion industry as many makeup artists use this brand to create the models' looks.
15. Huda Beauty
Huda Beauty was founded in 2013 by an Iraqi-American beauty influencer, blogger, and makeup artist Huda Katten. Madam Huda used the power of social media to create a following and reputation for herself through her detailed makeup tutorials and helpful beauty tips. Through it, the luxury makeup brand gained massive success.
Huda Beauty received numerous awards within the beauty industry. It was possible because of the high-quality formulation and cruelty-free ingredients. Huda Beauty is known for their high-end makeup palette, famous for its high pigmentation and versatility. The marketing strategies, inclusivity, and Madam Huda's involvement in the development and promotional factors led it to garner huge success.
Social Personality Luxury Beauty Brands
From 2017 to 2019, the world of makeup grew immensely as celebrities and influencers used their influence and following to launch expensive makeup brands that innovate the luxury essence in the world of fame and beauty.
16. Fenty Beauty
Time to introduce the brand created by the iconic Barbadian singer, actress, and businesswoman, the Queen of Hollywood, Miss Rihanna. Launched in 2017, it gained popularity for its inclusive and diverse approach toward makeup with the motto "Beauty for All." Today, it is the number one celebrity makeup brand.
Fenty was the first big brand to launch an impressive 40 different shades of foundation, including lighter and darker shades, when there was a lack of range. Additionally, their formulation is exceptional, cruelty-free, and vegan. Fenty has also moved towards skincare after launching Fenty Skin.
As a beauty brand, their inclusivity was their most profited benefit, which prompted other brands to do the same. They have won countless awards, been praised by many influencers, and become a global sensation among makeup enthusiasts.
17. Kylie Beauty

Who doesn't know The Kardashians? Whether they are your role models or you question their use in the spotlight. You cannot deny their influence and how they used that fame for their fortune.
Kylie launched her brand in 2015, and it gained significant success from her first product, "Kylie Lip Kit," which included liquid lipsticks and lip liners. Due to the following of Kylie, the initial launch sold out in just a few minutes. After the success of the lip kits, Kylie Cosmetics started launching other products. In 2020, Kylie Cosmetics was rebranded as Kylie Beauty to venture into more beauty categories.
They have collaborated with many influencers and celebrities to increase their presence. Kylie Beauty mainly targeted Gen Zs, which was beneficial as she marketed her brand through social media, from Instagram to TikTok.
18. Jeffree Star Cosmetic
Jeffree Star is an original makeup influencer from Youtube who gradually built his fanbase. In 2014, he launched his brand named after him, which aimed to produce innovative, high-quality products with loud and pigmented colors. Today, Jeffree Star Cosmetic is one of the top brands.
The luxury makeup brand pushes the boundaries and creates the best products with a wide range of bold colors that appeals to many makeup enthusiasts. Jeffree is famous but also controversial, as he was involved in many public disputes. However, that hasn't affected his brand much, as people enjoy using the formulae in his products. Regardless, Jeffree's massive following didn't fall even a bit. This man has worked hard to promote his products, reaching a broader audience.
19. Rare Beauty

Make way for the wizard as she casts her magic on the beauty industry! Rare Beauty was launched in September 2020 by the American singer, actress, and entrepreneur Selena Gomez. By using vegan and cruelty-free products, Rare keep a positive reputation. Their makeup focuses on natural beauty and enhancing features rather than covering them up, giving the "no-makeup makeup" look that encourages people to be comfortable in their skin.
Rare Beauty's philosophy was accepting individuality and embracing unique features, as Miss Selena has always promoted. Their slogan, "Beauty for All" garnered immense recognition in the beauty world. A portion of the brand's profit goes to Rare Impact Funds, which provides support and awareness for mental health, showcasing a positive impact on the consumers and fans.
20. R.E.M Beauty
A brand that can never make you say "Thank you, Next." R.E.M is iconic, rising to the top 5 celebrity brand so quickly. R.E.M Beauty was created in 2021 by the vocal Queen Ariana Grande. It was promised success even before its launch, as several billboards showcased the arrival of R.E.M Beauty. The name comes from the sleeping state where you start dreaming – considered the most creative and limitless time of the night.
R.E.M was skyrocketing mainly because of the owner herself. Miss Ariana has an insane following and influences all across social media. However, the brand has garnered its own following through the futuristic vibe – from slivery packaging to galaxy-inspired shades – the brand's modern touch helped gain immense popularity.
21. Florence By Mills
Everyone's favorite Stranger Things character made a dramatic entrance into the beauty industry and took the world by storm. Founded in 2019 by Millie Bobby Brown, she reflects on her experience as a child actress in her makeup brand. It promotes clean and age-appropriate products, best fitted for teenagers and young adults.
What makes them age-appropriate is the factor of being skin-friendly. Yes, you heard it right, these products are like a skincare-makeup hybrid, gentle and hydrating. It enhances your beauty and maintains healthy skin. The brand skyrocketed around the time skincare was becoming the new trend. The luxury makeup brand takes a more fun and vibrant concept in its packaging. Moreover, the products also cater to a wide range of skin types and tones.
Rise of Luxury Skincare Brands
Around the pandemic, skincare became a huge part of everyone's life during that time, as people did not have anywhere to go, so they found no use to do their makeup. At the same time, many skincare brands including luxury brands had a sudden rise in popularity.
22. Lancôme
Lancôme was founded by a French perfumer and cosmetician Armand Petitjean in 1935. Unlike other brands, Lancôme's name came from the ruins of Château de Lancosme, the heart of the French countryside. This luxury brand made a reputation for having a sophisticated approach to beauty.
Innovative skincare products have researched the skin microbiome, and high-quality ingredients are used in their formulation to create products for numerous skin concerns. The amount of investment solely done in the research and development of the formulation is insane. They have focused mainly on anti-aging products that are widely popular amongst middle-aged women, they have collaborated with celebrities, promoted inclusivity, and committed to sustainability in their packaging. They have supported social projects like women's empowerment and other charitable foundations like healthcare and education.
23. Tata Harper
Tata Harper is a known luxury skincare brand. They specialize in creating the best, most exclusively natural, and organic skin care products. Tata Harper founded this brand and named it after her in 2010.
The goal was to create non-toxic and eco-friendly products to give a natural glow to the skin. From the ingredients in the products to the packaging, all are eco-friendly, reducing the chances of waste and increasing recyclability.
They are known to use high-quality, plant-based ingredients which promote safer, sustainable beauty practices. Tata Harper is a famous skincare brand among many celebrities, influencers, and makeup artists that have openly acknowledged the natural and sustainable formulation of the products. Further boosting their popularity and sales.
24. Laneige
Korean Skincare has become a trend in the modern days with the growing influence of K-dramas and K-pop internationally. One thing that skyrocketed was the ridiculously effective Korean skincare routine and product.
Laneige is a luxury skincare brand founded under Amorepacific – a company in South Korea. Laneige comes from the French word "La neige", that means "the snow". The brand believes in infusing skin with moisture that hydrates the skin, equivalent to how snow covers the land. The high-end skincare brand has invested significantly in research and development to create skincare solutions, exploring new ingredients and technologies to deal with other skincare concerns.
Additionally, they are an eco-friendly brand as their packaging is sustainable and has openly supported sustainability. Laneige is known globally, including in the USA and Europe. Many Korean celebrities and K-pop idols have promoted and endorsed the brand and its products, contributing to its popularity amongst the younger audience.
25. La Mer
La Mar is a high-end skincare brand with a premium price tag. Everything about this brand screams luxury. The brand was founded in 1965 by a physicist named Dr. Max Huber, but it is a subsidiary under Estée Lauder now. La Mar's signature was "Miracle Broth," an essential ingredient in most products, which he believed has beneficial properties.
Being a physicist, Dr.Huber reflected his intelligence on his brand, focusing on scientific innovations and advanced technologies in the formulations. It combined bio-fermentation, marine botanicals, and other organic ingredients in the products. It isn't as big as the brands mentioned above. However, the luxurious textures and overall skincare benefits give it the luxury brand title.
Final Words
Luxury makeup brands go beyond just selling products; they provide a window into a world of extravagance and creativity. They can create a luxurious experience that allows us to express ourselves with colors and texture, mirroring our deepest desires.
Whether it's a daring expression or a simple touch of sophistication, it gives you the freedom to share your narrative that feels natural and effortless. These high-end brands display the hard work of people who developed and promoted something that brings beauty into an individual's life with its bright colors.
FAQ's
Which Brand is Best for Face Makeup?
NARS is a renowned brand that offers a diverse selection of face makeup products, such as foundations, concealers, blushes, and bronzers. Many people appreciate the brand for its inclusive shade options and inventive formulas.
What Makeup Brand do Most Makeup Artists use?
Majority of the makeup artists use a combination of different brands to create the desired looks. However, MAC Cosmetics is one of the most frequently used luxury makeup brands that is widely used by professionals.
Which is the Most Expensive Makeup Brand?
Chanel is the most expensive makeup brand, the reason comes from the high-end raw materials that they use in their products which results in a hefty price tag.
What are the top 5 Professional Makeup Brands?
1. MAC Cosmetics
2. Make Up For Ever
3. NARS
4. Anastasia Beverly Hills
5. RCMA Makeup
Which Makeup Brand is Most Popular?
MAC Cosmetics is the most popular makeup brand.
news via inbox
Sign up and never miss out on the latest news and updates at HighStuff