Embark on unforgettable family adventures with these exciting things to do in Sydney with kids. Sydney's home to many popular beaches like Coogee, Bondi, and Manly which you shouldn't be missed upon your visit to this city. If you want to explore the waters here by boat, Darling Harbour and Sydney Harbour are a must. These harbors offer spectacular views of the majority of the city's popular landmarks like the Sydney Opera House, Sydney Harbour Bridge, and even Mrs. Macquarie's Chair.
If you want to learn more about the country in totality, visit several museums for you to explore such as the Art Gallery of New South Wales, the Australian National Maritime Museum as well as the Hyde Park Barracks Museum. If you're up for a leisurely stroll, the perfect places are the Royal Botanic Garden and The Rocks neighborhood. Looking for the perfect place to stay for the duration of your vacation? Worry no more because there are numerous Sydney vacation rentals in the area to choose from which will further make your getaway a remarkable one.
7 Best Spots To Visit In Sydney
Discover the following places while visiting Sydney with kids:
1. Sydney Harbour Bridge
The Sydney Harbour Bridge is located just next to the Opera House. It is one of the city's most iconic landmarks. It is called "Coathanger" by the locals. It holds the title of the world's largest steel arch bridge. You can capture the best shot of the bridge from one of Sydney Harbour's ferry boats. For a more remarkable experience, you can sign up in order to climb through the Bridge. It will take approximately 2 to 4 hours but will surely be worth the effort since at the top of it, great panoramic views of the popular attractions can be witnessed like the Harbour, Opera House, and Sydney skyline.
In order for you to reach the Sydney Harbour Bridge, you can take a ferry, drive, walk, or even climb through it. There are also several bus and train drop-offs and parking areas available in the vicinity of Circular Quay.
2. Sydney Opera House
Sydney Opera House is designed by Jørn Utzon, a Danish architect. It is inspired by a sailboat structure that was submitted during an international design competition held in 1965. This opera house makes use of more than one million tiles on its four roof shells and even on its six theater and music venues. Its carpeting is colored in bold purple. A comprehensive view of the Sydney Harbour Bridge and even the Sydney awaits you in the Opera House's foyer.
3. Coogee Beach
Congee Beach is an ideal spot for those who are looking to soak up some sun and even swim in Sydney's popular waters. If you want to be mesmerized by the colorful world under, go for a snorkel. You can also take a leisurely walk from the scenic Bondi to Coogee Coastal. There are numerous eateries along the shore that you can try on to refuel while exploring the area. Coogee Beach is located in a spectacular setting and features calmer waters making it also an ideal beach for those who are traveling with children.
4. The Rocks
Image Source: Flickr
Its name was coined from the sandstone rocks that line Sydney Harbour. Travel back in time as you walk through the cobblestone streets while appreciating the 19th-century buildings. Numerous shops, pubs, restaurants, and galleries are present in the area. The location of The Rocks is just next to popular attractions like the Harbour Bridge and the iconic Opera House.
5. Manly Beach
Manly Beach is an ideal spot for those who would like to surf. The waters here are known for their rough waves which surfers will surely admire. Go as early as possible to get the best spot especially if you're planning to go during the weekend. It is complete with the amenities needed by the visitors. These include cafes and restaurants, barbecue areas, bush walks, playgrounds, shops, restrooms, and showers.
6. Bondi Beach
Bondi Beach is known for its challenging waves. With that, it is known as one of the surfing destinations in the world. Aside from surfing, it is also an ideal location for leisurely strolling, swimming, and even sunbathing. Topless sunbathing in Bondi Beach is allowed although there is a limitation, especially in areas without children.
Since you're already in Bondi, a 6-mile trek is a must. Be sure to arrive early to get the best spot on the sand. It is also a relaxing spot for picnics.
7. Hyde Park Barracks Museum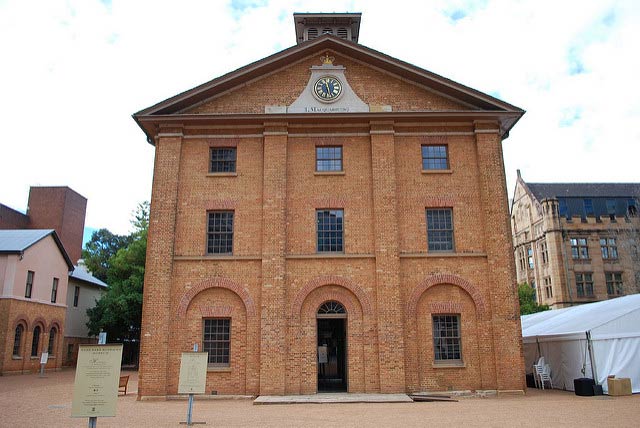 Image Source: Flickr
It is considered one of the most significant convict locations in the world as well as a UNESCO World Heritage Site. It used to house convicted men that were brought to Sydney from Great Britain. This former barrack was turned into a Female Immigration Depot. It also serves as the hotel for orphan girls who flew from Irish Potato Famine before closing its doors in 1886. Upon its closure, this historic structure lay in shambles until a plan for its restoration was executed in 1975. Today, it is now a museum and an archeological treasure.
The museum features extensive exhibits portraying through a painting of what life was like as a convict in Sydney. Visitors in the area recommended that climbing into one of the hammocks is a better experience wherein those hammocks once served as the prisoners' sleeping quarters. This site is located near the Art Gallery of New South Wales and the Royal Botanic Gardens.
Conclusion:
Sydney offers an array of fantastic activities for families with kids. From exploring iconic landmarks like the Sydney Harbour Bridge and Opera House to enjoying ferry rides on the stunning harbor, there is no shortage of fun-filled adventures. Make sure to capture the best moments, whether it's through breathtaking views from the bridge climb or capturing snapshots of the city's famous attractions. Sydney is a city that caters to the whole family, ensuring that your time spent here will create lasting memories for everyone.