Top 25 Worth Paying iPhone Apps Free on App Store | Download Today
With the increasing number of apps on the market, it becomes very difficult to get the most exciting and useful apps on your phone. In the list below, we provide you with the features of the 25 best iPhone apps that you must have on your phone this year.
Ultimate Collection of Best iPhone Apps of 2016
Experience the pinnacle of mobile technology with the ultimate collection of the 25 top iPhone apps of 2016. This carefully curated selection showcases the very best in productivity, entertainment, and creativity. From cutting-edge task management tools to immersive gaming experiences, these apps offer unrivaled functionality and innovation.
Stay organized, discover new realms of entertainment, and unlock your creative potential with intuitive interfaces and seamless integration. Whether you're a social butterfly, a music enthusiast, or a fitness fanatic, this collection has something for everyone. Embrace the possibilities of 2016 and transform your iPhone into a powerful companion with these exceptional apps.
1) Slash:
Slash is an amazing keyboard app that enables you to share data across social media sites and other applications. By installing Slash on your phone, you can summon photographs, contacts and songs from any social media account and share them with your contacts on another social media site simply by pressing the key on the keyboard.
2) Mr Robot:
Based on the famous TV show of the same name, Mr. Robot is an exciting game that puts you in the shoes of a hacker. In that role, you use your phone to hack into the system of E-Corp by devising ingenious ways. For instance, you can hack into the system by contacting employees and getting them to give you access to the system.
3) Google Duo:
Google Duo is one of the best iPhone apps for video chatting. If you have used FaceTime, you will find a lot of similarities. However, Google Duo runs on Android as well as iOS systems, which makes it more flexible. Google Duo also has a preview feature on which you can preview incoming videos.
4) Remote:
Remote is a must have app for Apple TV users. With this app, you will be able to control Apple TV features with a touch interface instead of pressing buttons. Entering your username and password is all that is required to use this app. What's more, you can even use the gyroscope installed on your iPhone to play games.
5) Pokemon GO: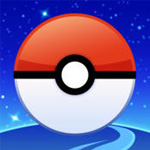 This one needs no introduction. The Pokemon Go app has taken the world by storm and competes with the best iPhone apps in its category. Based on augmented reality, this app gives you endless hours of fun as you hunt for Pokemon around you.
6) Prisma:
Along with Pokemon Go, this is also one of the most popular and best iPhone apps of the year. Prisma allows you to apply different art styles to your photographs. By tapping a few options, you can have a low-res Picasso version of your graduation photo and upload it to your Facebook profile.
7) Retrica:
If you're like many other people who miss the natural feel of film photography, then Retrica is one of the best iPhone apps for you. Retrica offers a variety of filters that give your photos a natural and authentic feel of point and shoot cameras. You can frame your photograph with the vignette filter or give it a dated look with the blur filter.
8) Animatic:
Remember the way you used to sketch pencil animations in the corners of your notebook and flip the pages to watch it move? With Animatic, one of the best iPhone apps for animation, you can do the same on your smartphone. This app uses the onion skin technique to help you create animations frame by frame.
9) Wowed:
Wowed is a free app that lets you scan a piece of text and extract the most commonly used words from it. The app displays the words in the form of a word cloud. One of the best iPhone apps in recent years, this app has the potential to save a lot of time in identifying worthy content.
10) Replay:
If you're into YouTubing, then Replay is one of the best iPhone apps for you. This app lets you create excellent videos by compiling photos and other videos you have selected. You can modify features such as background music and speed as well as import more photos into the video.
11) Slack:
Slack is an ideal messaging app for collaboration among team members. If you're part of a project team at the office, you'll find Slack to be perfect for syncing across all your computing devices and allowing data sharing from a single device. You'll always have data files at hand whenever your manager or team member asks for them.
12) Hangouts:
Hangouts is a messaging app that is integrated with Google Voice. With this app, you can make video calls, record videos and send text messages very smoothly. It is a perfect solution for those who do not like to clog up their smartphone memory with separate apps for each task.
13) BigOven:
BigOven is perhaps the most exciting and best iPhone app for food lovers. The app has a store of more than 350,000 recipes that you can choose from. When you select a recipe, the app also provides a shopping list for all the ingredients. You can even add your own recipes and share them with your friends.
14) Yelp:
The Yelp app is perfect for locating a place you need to visit for the first time. It has a user-friendly map feature that gives clear directions to whichever shop or restaurant you need to visit. You can even read comments and reviews by other users and write your own for others to benefit from them.
15) Limbo: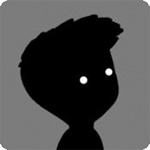 If you remember this captivating game on your Xbox, then you definitely need to download the Limbo gaming app. What is possibly one of the best iPhone apps for gamers, Limbo lets you be in more control and tests your nerves to the limit. This app is as full of surprises as the original game.
16) Memrise:
Memrise is an app that is probably one of the best iPhone apps for learning languages. The purpose of this app is to build conversation skills in any language. With this app, you get access to more than 100 languages which you can learn at your own pace. It even has games and funny memes to help you build vocabulary.
17) Wildfulness:
If you're a nature lover and wish to escape the concrete jungle, then you'll definitely enjoy Widfulness. If you want to relax after a hard day, simply open the app and select one of six scenic landscapes. The app plays realistic sounds from nature to help you relax. You can use the timer to set the duration of the sounds.
18) Moves:
Moves is one of the best iPhone apps for tracking to have come out after being revamped. The app uses the motion detector in your iPhone to measure the time or distance of your daily jog. It uses a graphic mode of presenting data with the size of color-coded circles indicating the type of exercise and the distance moved.
19) Giphy:
This one has been around for a while and if you don't already have it, you're probably living under a rock. One of the best iPhone apps for creating GIF files, this app is a must have. You can use the GIFs from the app's database and customize them with your own messages.
20) Miitomo:
Miitomo is a gaming app that allows you to create a gaming avatar of your own self, called a Mii. Your Mii interacts with the Miis of your friends and engage in all kinds of fun virtual games and interaction. One of the best iPhone apps for sharing information between friends, Miitomo is something you must have.
21) Stack:
Stack is an exciting game that has a simple design but you won't be able to stop playing it. It is one of the best iPhone apps for killing time while waiting at the doctor's or waiting for someone at a restaurant. All you need to do is tap on floating slabs and drop them perfectly over each other.
22) Waze:
Waze is a very useful driving app that monitors your driving speed and helps you find the best way to navigate around heavy traffic. It will also notify you about any accidents further along the road or any cameras that are checking your movements.
23) Cash:
Cash is a simple money-transferring app that you can use to send cash to a friend's bank account. You can create a group of friends on the app by signing up with their debit card. You can also pay back the money through the app. This is an excellent app for helping friends out in emergencies.
24) Photoshop Fix:
The Photoshop fix app lets you use Photoshop tools right from your phone without connecting to a computer. With this app, you can use Photoshop features like lightening, smoothing and healing to edit photos saved on your smartphone. Once you are done, you can send the photo to your computer.
25) Hotel

Tonight:
If you've ever been in a situation where you need to get a hotel room at the last minute, you'll know how useful the Hotel Tonight app can be. One of the best iPhone apps for impulsive travelers, this app allows you to book a hotel within a minute. You won't have to worry if your secretary forgot to make your reservation or you don't like the hotel they've booked for you.
Conclusion
The year 2016 brought forth a remarkable collection of top iPhone apps that revolutionized the way we interacted with our devices. The carefully curated selection encompassed a wide range of categories, ensuring that users could find apps tailored to their specific needs and interests. From productivity-enhancing tools to immersive entertainment experiences, these apps showcased the ingenuity and innovation of developers.
As we bid farewell to 2016, we can reflect on the impact these apps had on our lives, enhancing our productivity, entertainment, and creativity. With each passing year, the iPhone app ecosystem continues to evolve, setting the stage for even more groundbreaking experiences in the future.
Read Also: Best Budget Apps
news via inbox
Sign up and never miss out on the latest news and updates at HighStuff