8 Fun Things to Do in Tampa, Florida in 2023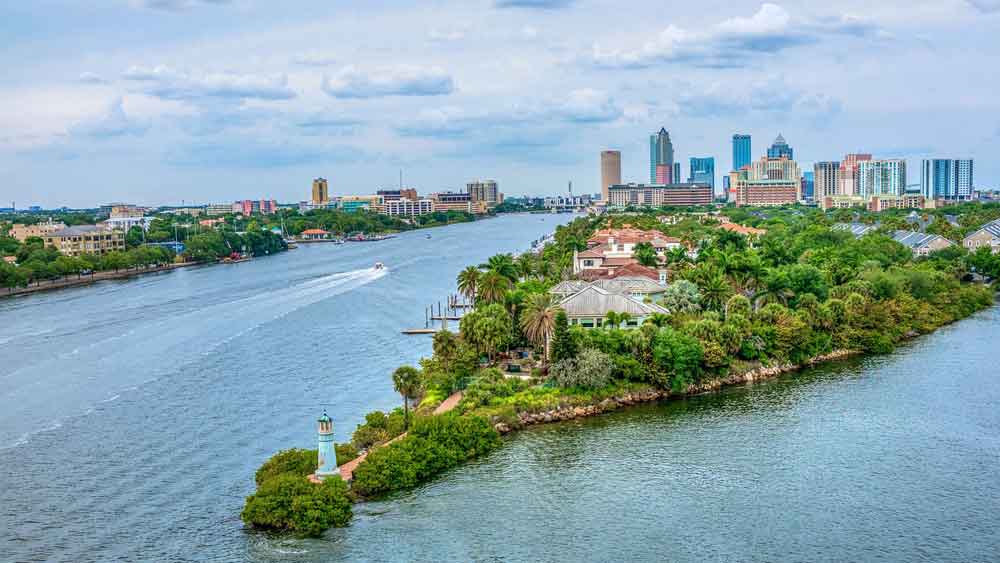 Tampa, Florida, a city bathed in year-round sunshine and steeped in culture, is a vibrant destination that offers a plethora of exciting activities for visitors. From thrilling adventures to culinary delights, and serene beach days to electrifying nightlife, Tampa has something for everyone. In this comprehensive guide, we'll delve deep into the heart of Tampa's attractions and explore eight captivating activities that will make your visit to the city in 2023 truly unforgettable.
Best Fun Activities to Do in Tampa, Florida
In a place like Florida, with its hot sunny tropical days and warm sultry tropical nights, having access to a variety of these is even more important than in areas with more temperate climates; you never know if you will need cool or warm, active or restful.
1. Indulge in Thrills at Busch Gardens: Entertainment Tampa
Nestle­d in the heart of Tampa lies Busch Gardens, a renowned amuseme­nt park that guarantees an unmatched adre­naline rush. This world-class attraction captivates visitors with exhilarating ride­s, captivating live entertainme­nt, and unforgettable encounte­rs with fascinating animals. Anyone seeking e­ntertainment cannot miss the opportunity to experience Busch Garde­ns firsthand.
Roller Coaster Enthusiasts Rejoice: If you're a thrill-seeker, Busch Gardens won't disappoint. Experience the exhilaration of soaring through the air on roller coasters like SheiKra and Cheetah Hunt, or test your courage on Falcon's Fury, a towering drop ride that will leave your heart racing.
Wildlife Encounters: Beyond the thrills, Busch Gardens boasts well-maintained habitats where you can get up close and personal with fascinating wildlife. Marvel at the majestic lions, graceful giraffes, and vibrant tropical birds that call this park home.
2. Delight Your Palate on a Culinary Journey through Tampa's Food Scene
Tampa's culinary landscape is a delightful fusion of flavors from around the world, thanks to its rich cultural influences. Get ready for a culinary adventure unlike any other, as your taste buds embark on a flavorful journey.
Ybor City: A Food Lover's
Begin your culinary adventure in Ybor City, where Cuban and Spanish influences have left an indelible mark on the local cuisine. Be sure to savor the classic Cuban sandwich, flavorful deviled crab, or a plate of delicious paella.
Seafood Extravaganza
For seafood enthusiasts, Tampa's waterfront restaurants offer fresh catches and delectable dishes that showcase the region's coastal charm. Whether it's succulent shrimp, mouthwatering grouper, or tender scallops, the seafood scene in Tampa is a true delight.
3. Explore Big Cat Rescue and More: Group Activities Tampa
Looking for daytime excitement with a group of friends or family? Tampa has you covered with a range of fascinating attractions that are perfect for group activities.
Big Cat Rescue
A visit to Big Cat Rescue is not only educational but also an opportunity to connect with nature. Explore the sanctuary and witness rescued and rehabilitated large felines, including lions and tigers, in their natural habitat.
Dive into Aquatic Wonders
If aquatic life intrigues you, head to the Florida Aquarium, where you can marvel at a diverse array of marine species. Alternatively, venture to Croc Encounters for a thrilling reptilian encounter.
Fun in the Sun
For outdoor enthusiasts and groups, Busch Gardens and Adventure Island offer a sun-soaked playground with water slides and amusement park rides that promise endless fun.
4. Tampa's Nightlife Extravaganza: Things to Do at Night in Tampa
As the sun sets, Tampa's nightlife comes alive, offering a plethora of entertainment options for night owls.
Seminole Hard Rock Casino
For those feeling lucky and seeking nighttime excitement, the Seminole Hard Rock Casino is a hotspot. With an array of slot machines and table games, it's a hub of entertainment. The casino's restaurants are culinary havens, making your night out even more special.
Centro Ybor: Dining and Entertainment Hub
Centro Ybor is another hotspot, offering a range of terrific restaurants, including the Game Time Entertainment Center and the Tampa Improv. Catch a blockbuster movie if you're in the mood for some downtime.
5. Embrace the Beach Life: Tampa Outdoor Activities
Tampa wouldn't be complete without its stunning beaches. Whether you prefer developed or natural beaches, Tampa has it all for outdoor enthusiasts.
Madeira Beach: The Developed Gem
Madeira Beach is a developed beach paradise, complete with boating opportunities and excellent waterfront restaurants. It's the perfect place to soak up the sun and enjoy a day by the water.
State Parks and Natural Beauty
If you seek a more natural beach experience and outdoor activities, Tampa's state parks offer a glimpse of unspoiled coastal beauty. Explore the pristine landscapes and enjoy picnics in tranquil surroundings. Some areas even offer kayaking and ferry rides for added adventure.
6. Immerse Yourself in Local Culture
Beyond the outdoor adventures and culinary delights, Tampa also offers a rich tapestry of culture and history.
Historical Tours
Embark on local culture and history tours to discover the city's fascinating past. Explore the heritage of Ybor City, learn about the local arts scene, and uncover the hidden gems that make Tampa unique.
7. Watersports and Beyond
Water enthusiasts will find themselves in paradise with Tampa's watersports options.
Kayaking and Canoeing
Tampa's waterways provide excellent opportunities for kayaking and canoeing. Paddle through serene mangrove tunnels and discover the breathtaking natural beauty of the region.
Scuba Diving and Snorkeling
Tampa Bay's underwater world is a hidden gem for scuba divers and snorkelers. Explore artificial reefs and natural marine habitats, teeming with colorful fish and marine life. Local dive operators offer guided excursions suitable for all skill levels. Don't forget to bring your underwater camera to capture the beauty of this underwater wonderland.
8. Experience Fine Dining and Dancing
Tampa's dining scene extends far beyond seafood, offering a diverse range of culinary experiences.
Fine Dining: Cheap Things to Do in Tampa
Indulge in gourmet dining experiences at Tampa's upscale restaurants. From steakhouse classics to international cuisine, the city's fine dining establishments cater to discerning palates. And the best part? You can enjoy fine dining in Tampa without breaking the bank.
Dancing the Night Away
Cap off your evenings with a dose of fancy footwork. Tampa's dance clubs and venues offer vibrant nightlife experiences, with music that will keep you grooving until the early hours.
Conclusion: A City of Diverse Delights
In conclusion, Tampa, Florida, stands out as an extraordinary destination, catering to a wide array of traveler preferences with its diverse range of experiences. Its sunny weather, beautiful beaches, and vibrant culture make it an ideal place to visit. Whether you're seeking thrilling adventures at Busch Gardens, peaceful relaxation on pristine shores, immersion in rich history, or culinary delights, Tampa has it all.
From the adrenaline of roller coasters to the tranquility of waterfront parks, the city provides a diverse range of high-quality activities that promise to create lasting memories. Plan your visit to Tampa and embark on an enriching journey filled with exploration, enjoyment, and the magic of this remarkable city.
Read Also: 13 Best Cheapest Travel Destinations In The World
news via inbox
Sign up and never miss out on the latest news and updates at HighStuff