House Party Ideas to Impress Your Friends and Family
No one wants to throw a lame party. You've invited a bunch of people over and you want them all to have a good time. If you've thrown some less-than-exciting parties in the past, you're probably wondering what you can do differently this time. Luckily, it isn't too hard to spice up any party, as long as you are willing to think outside the box a little. Here are some ideas to get you started.
1. Give it a Theme
Theme parties are always an option if you want to really change up a party. There are a ton of themes to choose from and picking a good one can make your party stand out from all the rest. Why not throw a Halloween BBQ party in July? Or a decade-themed party, like the 1920s or 1970s? Once you've decided on a theme, you just need to decorate and plan according to that theme and get all of the attendants involved. The theme only works if everyone gets into it, so make sure your group is the type of people who would enjoy a theme party. Here are some great ideas for party themes to get you going.
2. Have Good Music
Good music is key to any successful party. If you've chosen a theme for your party, then try to play the music that goes along with that theme. If not, then you'll just want some fun music that everyone enjoys. You can either play a custom station from a site like Pandora if you're not good at making playlists, or you can have someone help you out by coming up with a custom playlist.
Choose stuff that is not only fun to sing along to, but to which your guests can dance if they so choose. Finally, make sure you have some good speakers to play the music on, as you don't want to rely on your cellphone speaker the whole time.
3. Try New Foods and Drinks
Another great way to improve any party is with the menu. While chips and dips are great for any party, it doesn't hurt to try a few new things and add them into the mix. There are plenty of recipes online that you can try, or you can ask your guests to bring something that they like. You don't have to make your entire menu foods you have never tried before but adding in one or two items will let your guests try new things and maybe even find something that becomes a staple at future parties.
As for drinks, make sure you have a wide selection. For example, not everyone wants to drink beer at a party, so have a couple bottles of liquor around, or even some wine. You can also have some non-alcoholic drinks for those people who don't want to drink that night.
4. Add Some Games
Games are a great way to improve a party. The games you go with will depend on how many people are coming to your party and how much room you have. For example, a party board game likely won't work if you have 50+ people coming to your party, and a game of beanbag toss won't work if your party is inside. Still, there are plenty of options out there, so you should have no trouble finding something that works for your party and that everyone will enjoy.
5. Give Guests a Place to Relax
Finally, it's great if you can give your guests a place to relax during the party. Some people don't want to spend the entire time in a room with loud music, drinking and talking. They want a place where they can sit down for a few minutes and just relax before heading back to the party. This could take the form of another room where the music isn't so loud and there's some couches to sit on. Or if the weather is nice, you could set up a place outside where your guests could sit by a fire pit or enjoy some different flavored tobacco in a hookah. What you choose will largely depend on where the party is and what you have available to you.
6. Go for Spectacular Decor That's Creative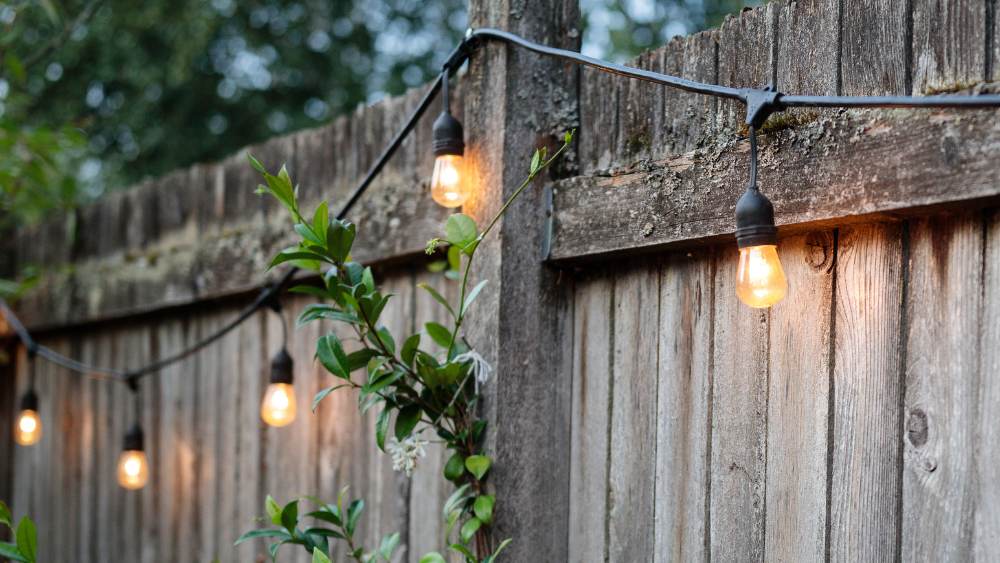 Embrace your inner MacGyver and transform everyday household items into stunning party decorations. Use a colander as a makeshift disco ball, repurpose your old socks as quirky plant holders, and turn your collection of mismatched socks into a statement wall art piece.
Also, forget the plain old string lights. Take your outdoor party to the great beautiful level by lighting up your backyard with a constellation of glow-in-the-dark lighting that can be dinosaurs.
You can also hang up bed sheets in strategic places, scatter mismatched socks around to create a mystical ambiance, and use detergent bottles as quirky vases for your floral arrangements.
7. Movie Night Under the Stars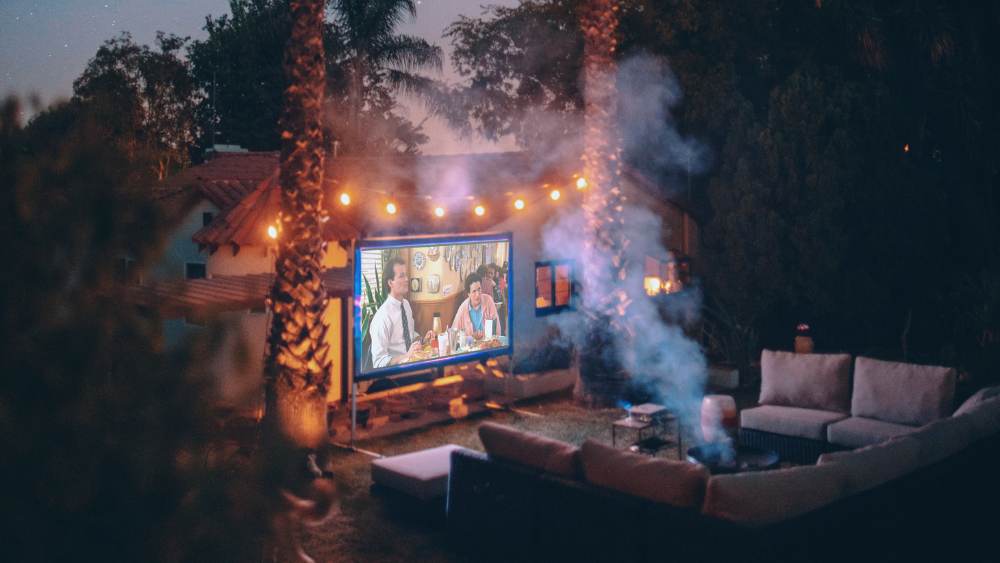 Planning a movie night under the stars can be a wonderful way to bring friends and family together for a memorable outdoor cinema party. Start by selecting an ideal outdoor location for your cinema party. A spacious backyard, a local park, or even go to beach by renting a luxury party trip bus.
Create a cosy and inviting atmosphere by setting up comfortable seating arrangements. Arrange blankets, bean bags, or outdoor lounge chairs for your guests. If possible, rent or purchase a projector and a screen or use a large white wall for projection.
Also, go for a selection of movies that cater to different tastes and preferences. Consider creating a theme for the night, such as classic films, family-friendly movies, or a particular genre. Set up a refreshment area with a popcorn machine, snack bowls filled with candies, and a drinks station offering soda, water, and perhaps some themed cocktails.
8. Sweet Treats Matter
You cannot arrange an outdoor party with your friends and family without something sweet. Here are some options:
Set up a chocolate fondue station with a variety of fruits, marshmallows, and bite-sized pastries for dipping. Offer both dark and milk chocolate options and provide skewers or fondue forks for easy dipping.
Arrange a beautiful fruit platter with a selection of fresh, seasonal fruits. Include a mix of sliced fruits like berries, watermelon, pineapple, strawberries, grapes, and kiwi. Consider adding a yoghurt dip or chocolate dip as an accompaniment.
Bake a variety of gourmet cookies, such as chocolate chip, oatmeal raisin, double chocolate, and peanut butter. Display them in decorative jars or baskets for guests to help themselves.
Beat the heat with refreshing popsicles in different flavours, such as mango, strawberry, or lemonade. You can also offer homemade ice cream sandwiches using cookies or brownies as the base.
Serve individual dessert shooters in small shot glasses or clear cups. Layer different flavours of mousse, pudding, or trifle to create a visually appealing and indulgent treat.
Create a donut wall by hanging a pegboard or a wooden board with pegs. Arrange an assortment of glazed, powdered, and filled donuts on the pegs for guests to grab and enjoy.
Also, offer beverage pairings that complement the desserts, such as coffee, tea, flavoured milk, or a selection of chilled beverages. Consider having a signature cocktail/mocktail that matches the theme of the event.
Remember to consider dietary restrictions and allergies when planning your dessert buffet. Label each dessert item clearly and provide alternatives for those with specific dietary needs, such as gluten-free or vegan options.
Take Some Chances
Don't feel like you need to stick to the same formula whenever you throw a party. By making some slight changes – whether it's to the music, the food, or the place itself – you can improve just about any party. You'll then learn what works and what doesn't and have more information to go off of for your next party.
news via inbox
Sign up and never miss out on the latest news and updates at HighStuff