Enjoy Nature Near Tampa Bay: Best Outdoor Guide of Everglade State
Tampa Bay, nestled along Florida's Gulf Coast, beckons with a diverse tapestry of natural wonders. Beyond its urban charms, this region boasts an array of unspoiled landscapes, inviting outdoor enthusiasts to explore its hidden treasures. From scenic parks to tranquil waterways and captivating wildlife encounters, Tampa Bay is a paradise for nature enthusiasts. In this comprehensive guide, we unveil the best ways to savor the great outdoors near Tampa Bay. In this comprehensive guide, we unveil the most exciting things to do to savor the great outdoors near Tampa Bay.
7 Must Visit Places Around Tampa Bay, Florida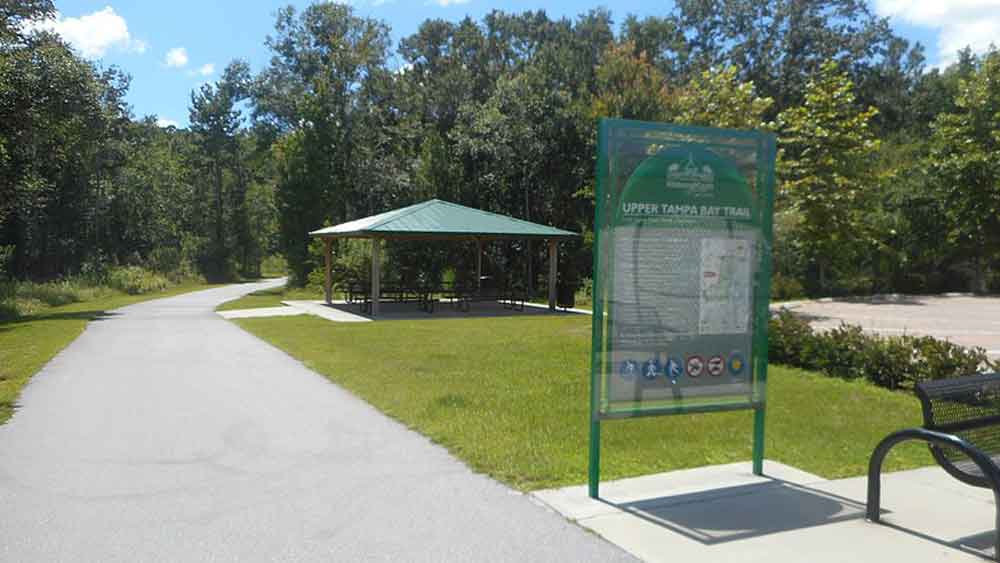 1. Nature's Sanctuaries: Parks and Preserves
Tampa Bay's parks and preserves serve as veritable sanctuaries for those seeking solace in nature. These verdant oases offer a multitude of experiences, catering to hikers, birdwatchers, and anyone yearning for a connection with the natural world.
Hillsborough River State Park: just a stone's throw away from downtown Tampa, reveals a mesmerizing natural landscape. It boasts seven miles of winding hiking trails that meander through verdant forests, providing a haven for thriving native wildlife. The inviting river offers a refreshing spot for a dip.
Alafia River State Park: A sanctuary for thrill-seekers and mountain biking aficionados, showcases exhilarating trails along with options for hiking, fishing, and paddling. Here, one must keep a keen eye out for resident alligators and the diverse bird species that grace the park's breathtaking scenery.
Honeymoon Island State Park: Accessible by a causeway, this barrier island captivates with its pristine beaches, shell-strewn shores, and playful dolphins dancing in the Gulf of Mexico. Nature trails beckon, offering a glimpse into the island's unique coastal ecosystems.
Egmont Key State Park: Accessible solely by boat, Egmont Key is a treasure trove of history and natural splendor. Explore a historic lighthouse, wander along pristine beaches, and uncover intriguing ruins while nesting shorebirds and sea turtles share the island's shores.
2. Aquatic Adventures: Paddle, Splash, and Sail
With its extensive coastline, Tampa Bay opens a world of aquatic pursuits, appealing to kayakers, paddleboarders, and beach lovers alike.
Kayaking and Paddleboarding: Tampa Bay's waterways are a playground for kayakers and paddleboarders. Explore the tranquil mangrove tunnels of Weedon Island Preserve, navigate the Hillsborough River's gentle flow, or venture to Fort De Soto Park's crystalline waters.
Beach Bliss: Clearwater Beach, St. Pete Beach, and Treasure Island Beach are just a few of the exquisite coastal gems awaiting beachgoers. Sink your toes into powdery sands, revel in the warm Gulf waters, and be enchanted by breathtaking sunsets.
Boating and Fishing: Whether you're chartering a fishing boat to reel in a variety of species or leisurely cruising the bay's islands and inlets by sailboat or motorboat, Tampa Bay offers endless possibilities for maritime enthusiasts.
3. Wildlife Chronicles: Encounters with Nature's Finest
Tampa Bay's rich ecosystems provide a sanctuary for diverse wildlife, granting nature enthusiasts the opportunity to witness these creatures in their natural habitats.
Manatee Viewing: Witness the graceful sea cows, or manatees, as they grace the bay's warm waters during the winter months. Locations such as Apollo Beach and Crystal River offer a chance to observe these gentle giants up close.
Bird-Watching: Tampa Bay's avian residents offer a captivating spectacle for birdwatchers. J.B. Starkey Wilderness Park, Brooker Creek Preserve, and the Celery Fields in Sarasota are havens for bird enthusiasts, offering a vibrant array of species.
Sea Turtle Nesting: Tampa Bay's shores hold a significant role in the nesting behavior of loggerhead and green sea turtles. From May to October, observe the mesmerizing spectacle of these turtles delicately laying their eggs or witness the awe-inspiring moment when hatchlings set out on their journey to the sea.
4. Gardens of Tranquility: Botanical Wonders
For those who appreciate the curated beauty of nature, Tampa Bay presents a collection of exquisite botanical gardens.
Sunken Gardens: Nestled in St. Petersburg, Sunken Gardens is a historic botanical haven. Meander through winding paths, amidst vibrant blooms and cascading waterfalls, to experience the serenity of this verdant paradise.
USF Botanical Gardens: Located on the University of South Florida campus in Tampa, this sanctuary showcases a diverse array of global flora. Explore themed gardens, including a butterfly haven, palm oasis, and medicinal herb garden.
5. Centers of Conservation and Learning
For a deeper understanding of the region's ecosystems and conservation efforts, Tampa Bay hosts several educational centers and conservation initiatives.
Tampa Bay Watch: This non-profit organization is devoted to preserving and restoring the Tampa Bay estuary. Participate in educational programs, embark on eco-tours, and engage in volunteer efforts to contribute actively to the bay's conservation.
Florida Aquarium: Situated in downtown Tampa, the Florida Aquarium not only presents a diverse spectrum of marine life but also fosters a sense of stewardship for Florida's aquatic ecosystems. Discover the importance of preserving these environments while immersing yourself in captivating exhibits.
6. Camping Under the Stars: Outdoor Escapes
For an immersive experience in Tampa Bay's natural splendor, consider camping in one of the region's parks or wildlife management areas. Camping offers a chance to truly connect with the outdoors.
Camping at Fort De Soto Park, This beloved park offers waterfront campsites with panoramic views of the Gulf of Mexico. Awaken to the soothing rhythm of waves and spend your days exploring the park's beaches and nature trails.
Primitive Camping at Little Manatee River State Park offers a rugged retreat for those yearning for a back-to-basics experience. Nestled along the river's edge, this option allows campers to disconnect from the trappings of modernity and fully immerse themselves in the embrace of nature.
7. Enlightening Adventures: Environmental Education Programs
Numerous organizations in the Tampa Bay area offer enlightening environmental education programs and guided tours. These programs not only educate but also provide opportunities to actively participate in local conservation endeavors.
Tampa Bay Estuary Program: Embark on a guided kayak or boat tour to delve into the estuary's unique ecology, from seagrass beds to mangroves, while understanding the critical importance of water quality.
Manatee Viewing Center: This educational facility in Apollo Beach offers interactive exhibits and guided walks, providing invaluable insights into manatees, marine life, and the imperative need for conservation efforts.
Final Words:
Tampa Bay stands as a haven for nature enthusiasts, offering a diverse array of outdoor adventures and opportunities to forge a deeper connection with the natural world. Whether you're drawn to hiking through pristine parks, observing wildlife in its native habitat, indulging in water sports, or simply basking on the beach, Tampa Bay's offerings are boundless. So, don your sunhat, grab your binoculars, and embark on an unforgettable journey to embrace the wonders of nature in Tampa Bay.
Read Also: Top 10 Vacation Destinations
news via inbox
Sign up and never miss out on the latest news and updates at HighStuff