12 Best Businesses to Start in Florida 2023
Compared to all of the US, Florida is getting global attention due to its best economy. Its environment and system are conducive to not only jobs but also support a wide range of businesses and start-ups as well.
From tourism to IT exports and manufacturing to renting or selling products, Florida gives a nurturing environment to business owners. It translates into more revenue growth and overall development or expansion in the economic realm of the state.
We have compiled a list of the best thriving businesses in Florida with the average costs to start them.
The Fastest-Growing Small Businesses in Florida
Although many businesses are thriving in the business-friendly environment of Florida, according to Statista, the food and beverage company is taking the lead. It has grown 41,585% in 2022.
How To Start a Profitable Businesses in Florida
1. Speciality food services or mobile food trucks
Several reasons contribute to why the food truck business is specifically considered the best business to start in Florida. The primary reason is Florida is home to different ethnicities and cultures, and you will find various foods and cuisines all around. Secondly, the cost or investment of starting a food truck business is relatively lower than opening a restaurant.
The food service industry is growing overall. According to the statistics, the projected 10-year growth is around 14%, which can generate 154,700 new jobs in this industry.
Average Cost To Start a Mobile Food Truck Business: $50,000 to $250,000
2. Manufacturing
Although the manufacturing business is booming all over America, it requires significant capital and investment to start. Along with that, it demands a lot of hard work and decision-making.
Florida, especially, provides the perfect business climate for all industries. No matter you want to start your home business, a small startup, or a mid-level manufacturing company, Florida is the top choice among all options.
Average Cost To Start a Manufacturing Business: The expense can go from $7,529 up to $60,032.
3. Real Estate
The real estate business has been emerging as the most profitable business in Florida. With the ever-growing population, there is an increased demand for sustainable homes that are equipped with the latest facilities. So, people with even small investments are jumping into it.
To break into the market, you would need to get pepper licensing, and you should be over 18 to be eligible for it. According to Zillow, the cost of a typical home in Florida is around $390,052, which has surged by 0.7% as compared to last year in 2022. It indicates promising business growth in the near future.
Average Cost To Be a Real Estate Agent: $800 to $8,000
4. Home Tutoring
Home tutoring, whether remote or in-person, has a lot of scope in Florida. You can either play on a smaller scale, like individual classes or one-on-one tuition hours or can expand it to a larger scale business. The literacy rate in Florida is rapidly increasing, and people are paying more on learning high-paying skills and academic subjects equally.
You can set the charges by the hour, subject, or project. But, once you start to grow a full-fledged business, you must follow the state's tax rules and regulations.
Average Cost To Start a Home Tutoring Business: The average cost is $12 to $37,876. However, it will vary due to different factors like location and the skill level of the tutor.
5. Beauty Business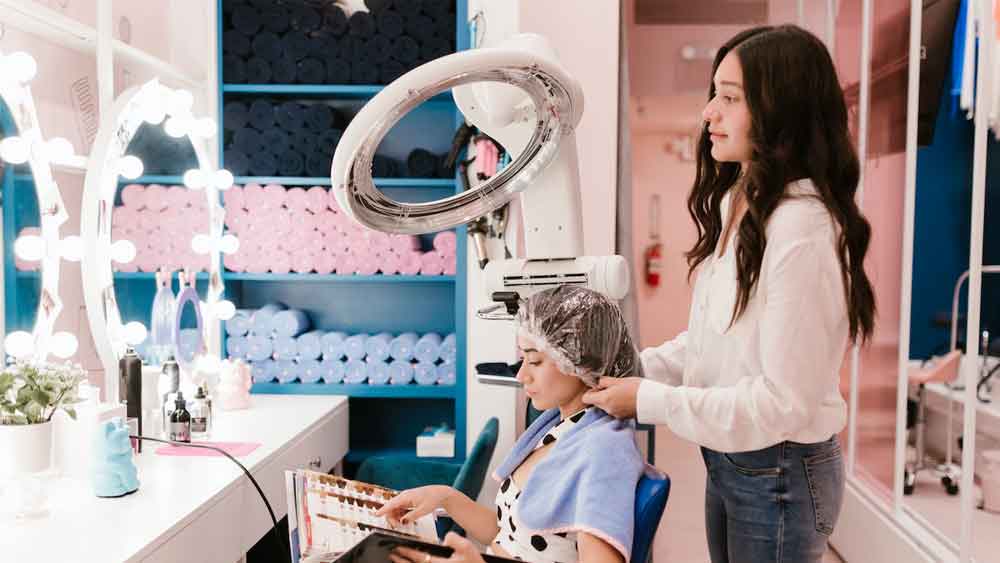 There are unlimited avenues you can tap into when starting a beauty business. Opening a salon and buying and selling authentic, high-quality beauty products are some of the best businesses to open in Florida.
However, opening a beauty salon requires much hard work, research, and passion. You will need to research what type of salon is needed in your area so you can get enough customers to keep the cash flow. With time, you can improve the small business and transform it into a more professional, large-scale business. Plus, you will need to get proper licensing to start any salon business in Florida.
Average Cost To Start a Beauty Salon Business: The cost of setting up and running a beauty salon varies due to several factors, including renovation style, facilities, expertise, staff, furniture, and equipment. Generally, it costs around $10,000 to $200,000 on average.
6. Grocery Stores
Starting a grocery store business in Florida, either on a small scale or medium scale, requires heavy investment. Although the profit margins are low (somewhere between 1%-3%), you can earn far better with smart marketing techniques, inventory management, and proper planning.
Another way to increase your profit margins is that you can sell exotic seafood items or prepared meals, as they are more costly than others.
Average Cost To Start a Grocery Store: $61,550 – $284,100 (anywhere in the US)
7. Freelance Writing Business
The freelance writing business is growing globally because every other brand and business is online. And they need writers to write their content in a compelling way that can attract as many customers as possible. Copywriting, content writing, ghostwriting, and Ebook writing are some good businesses to start in Florida.
It has emerged as one of the top startups all over the world as it only needs internet access and a laptop. And the freedom to work from anywhere that it offers is unmatched.
Average Cost To Start a Freelance Writing Business: The cost of a freelance writing business entirely depends upon what scale you want to perform. Generally, it can cost you $30 to $60 if you are playing solo.
8. Exotic Car Rental Business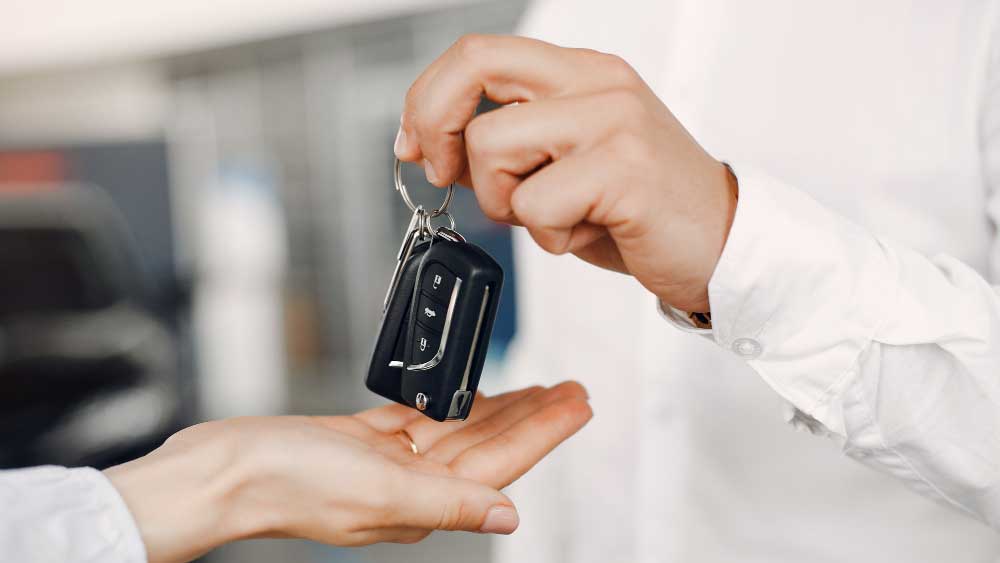 Exotic car rental company is among the best business ideas for Florida because it is projected that by 2024, it can reach a revenue of 4.520,9 million U.S. Dollars.
These are the things you should consider when starting the business of luxury car rentals. A solid market research, cost analysis, financial projection, business goals and objectives, and an effective marketing plan. Once you have everything in place, then you can hire employees and take an office space to set up your business.
Average Cost To Start an Exotic Car Rental Business: $250,000 – $2 million. Moreover, it can go much higher depending on the model of business you are employing.
9. Aerial Photography
Drone photography or aerial photography is a lucrative small business in Florida that you can start just by investing in good-quality drones and other necessary equipment if you have the skills. The rates can be varied, depending upon area, nature of work, and number of hours you will put in.
You do not need any degree or certification to start aerial photography, but a bachelor's or master's degree increases the value and credibility of your work ethic.
Average Cost To Start an Aerial Photography Business: $19,267
10. Automotive Repair Company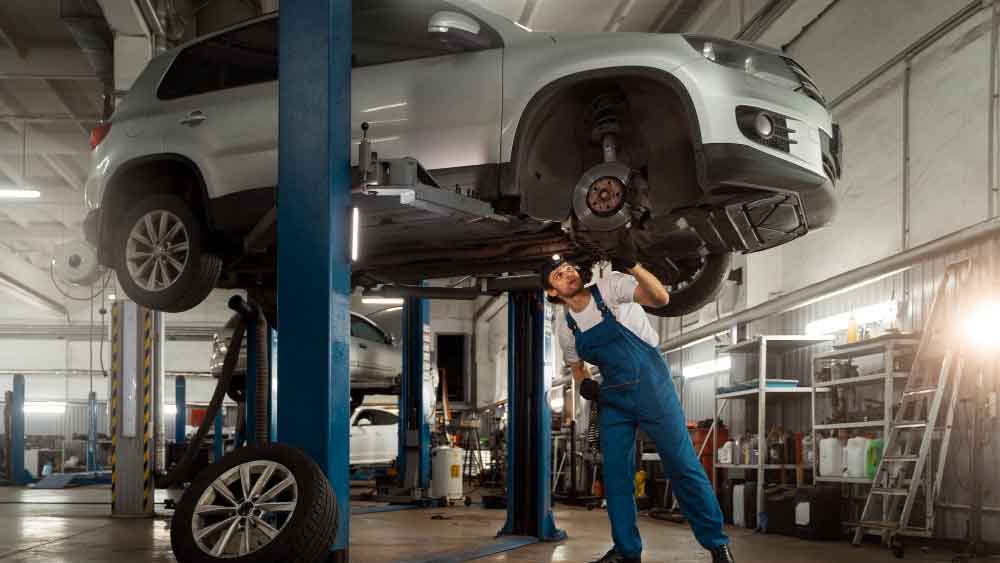 If you have technical skills and know how to repair cars, you can easily open an automotive repair shop. And most importantly, it does not require any licence to start this business. With some skills and knowledge, you can open an auto repair shop. It would require a significant amount of money to start and run, tough.
Average Cost To Start an Automotive Repair Company Business: The cost of setting up a car repair shop can vary widely. It can start from around $50,000 to go up to $250,000.
11. E-commerce business
Over the past three years, Florida has mirrored the global surge in e-commerce growth. Initiating an e-commerce venture in the Sunshine State is a wise choice, involving the following key steps.
Begin by identifying your niche through research and validation.
Develop your product, addressing manufacturing, sourcing, packaging, shipping, and pricing.
Name and register your business, ensuring a unique, unclaimed identity.
Establish a brand presence with a defined identity, values, and creative assets.
Secure online visibility by purchasing a domain and selecting a suitable e-commerce platform.
Develop an appealing website optimized for SEO and conversions.
Devise a comprehensive marketing strategy utilizing social media, email, chatbots, and automation.
Expand your reach and revenue by selling on diverse channels, including platforms like Amazon or Etsy, alongside your website.
Average Cost To Start an e-commerce business in Florida: You should have at least $5,000 to $10,000 in startup capital to launch a small to medium-sized e-commerce business in Florida in 2023.
12. Green cleaning service
Starting a cleaning business in Florida offers more than just an unending vacation vibe. The state exempts LLCs, sole proprietorships, and S corporations from state income tax. With over $31,979.00 million in annual grants, the government sweetens the deal for small businesses. Operating in Florida means tapping into the flourishing market of cleaning vacation homes, hotels, and Airbnb.
For those inclined toward green practices, offering eco-friendly cleaning services aligns with increasing environmental awareness. Although eco-friendly products may hike startup costs, the demand for sustainability allows businesses to charge premium rates, differentiating themselves in a competitive market.
Yet, potential challenges include convincing customers of the value, addressing higher costs, and ensuring genuine eco-friendliness.
Ideal for environmentally conscious entrepreneurs, this venture promises both challenges and rewards.
Average Cost To Start a green cleaning service business in Florida: You should possess $10,000 to $20,000 at best in startup money to start a small to medium-sized green cleaning service business in Florida in 2023.
How to form an LLC in Florida?
Forming a Florida LLC ensures personal asset protection through its limited liability feature, boosting credibility with potential customers. The process is straightforward:
Select an LLC name and secure the domain.
Appoint a registered agent.
Submit LLC Articles of Organization via the Florida Department of State ($125 filing fee).
Draft a Florida LLC Operating Agreement (free templates are available online).
Obtain an EIN through the IRS EIN Assistant. Alternatively, consider a reliable LLC formation service for a hassle-free experience.
Some Bonus Small Business Opportunities in Florida
If you think the above business ideas are not according to your skills, expertise, or interest, you can try the following businesses.
Start a brewery business: It has the potential to earn you billions.
Become a customized tour guide: As Florida is becoming a tourist hub, you can earn significantly by offering customized touring services.
Start organic farming: Even if you have a small space for kitchen gardening or farming, you can start this business on a small scale. As a business owner, you will never be out of cash flow or customers because people are now actively looking for products that have the lowest carbon footprint.
Repair electronic gadgets or rent them: You can dive into its variations. Either rent them or offer your services to repair the malfunctioning gadgets if you have technical expertise.
Start animation studio: On a smaller scale, you can start the animation business right in your home office. Or if you have skills and relevant people around you, you can group with them to open a full-fledged studio to offer services or to create products of your own.
Conclusion:
Florida is emerging as a paradise for businesses as it offers an optimized environment for growth and has policies to support businesses of every level. However, you should always select the niche of business you are expert in or have experience with. Plus, extensive market research and proper plans are a must for a business to thrive.
FAQs
What businesses are thriving in Florida?
The most in-demand and thriving businesses in Florida are related to the food industry (mobile food trucks and restaurants), gardening services, fitness centers or gyms, smart product development companies, and natural organic beauty products.
What company brings in the most money in Florida?
According to Statista, a private company, B2 Capital Solution Provider is the fastest-growing in 2023 by revenue. It serves in the financial sector.
Is Florida a good state to own a business?
As compared to others, Florida is in the best state to start a business or even acquire a job. It offers a well-optimized environment for startups and consequently offers various jobs. All of this accumulates into the fastest-growing local economy.
news via inbox
Sign up and never miss out on the latest news and updates at HighStuff