25 Top Startups To Watch In 2023-2024 – From AI To E-Commerce!
Love us some startups innovating and disrupting their way to the top! So, we present the 25 top startups making waves in their respective industries.
Every year brings a new crop of startups pushing the boundaries of what's possible, around 305 million per the Global Entrepreneurship Monitor (GEM) report. Though the current economic crisis has caused a decline in investments and startups, many innovators are still striving and succeeding.
From AI-driven marvels to Ed-tech to automating healthcare, these businesses have what it takes to up the game and revolutionize the world. We have gathered a list of 25 top startups that are worth keeping an eye on by startup enthusiasts.
Note: The following list is in no particular order and does not follow any official ranking.
Top Artificial Intelligence (AI) Startups
1. SoundHound: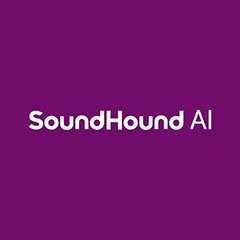 SoundHound specializes in Voice AI solutions that businesses can use to tailor a branded voice and conversational experience for customers. Their voice-enabled AI platform can recognize songs, identify objects, and translate languages in real time.
SoundHound is known for its several products, including Houndify (an AI-based speech recognition platform) and Hound (a voice search and assistant app). It caters to businesses of various sorts – from distributed startups to global enterprises. The company has raised over $400 in funding, majorly backed by Daimler AG, Hyundai Motor, and Tencent Holdings Limited.
Year founded: 2005
Location: Santa Clara, California
Funding: $451M over 11 rounds
2. Seamless.AI: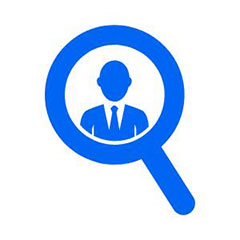 Seamless.AI is a lead intelligence platform that uses AI and machine learning to automate data entry and provide real-time insights on millions of people and companies. It is recognized as the number one sales software by G2 and has been featured in Linkedin Top Startups List multiple times.
Seamless.AI's search engine helps users connect directly with their ideal customers, helping them build a sales pipeline, shorten their sales cycle, and close more deals at scale. It also offers a steady stream of B2B leads with accurate email addresses, cell phones, and direct dials, helping businesses maximize marketing reach and grow revenue.
Year founded: 2015
Location: Columbus, Ohio
Funding: $75.3M over 5 rounds from 10 investors
3. Anthropic:
Anthropic is an AI safety and research company founded by former OpenAI researchers. It focuses on developing robust, controllable, and beneficial large-scale AI systems and integrating safety principles into AI development.
Their interdisciplinary team, with expertise in machine learning, physics, policy, and product, generates research and develops beneficial AI systems. Anthropic is getting much attention in the field with its usage of generative and constitutional AI.
The US-based startup has raised over $1 billion in funding, including a $300 million deal with Google in 2022. It is among the 13 unicorns emerging in 2023's first quarter.
Year founded: 2020
Location: San Francisco, California, USA
Funding: $1.5B over 5 rounds
4. OpenAI
OpenAI, co-founded by luminaries like Elon Musk and Sam Altman, has evolved from a non-profit AI research lab into a hybrid entity consisting of OpenAI LP, a for-profit corporation, and its non-profit parent, OpenAI Inc. This transformation underscores their dedication to advancing artificial general intelligence (AGI) while ensuring its safety.
In November 2022, OpenAI made waves with the launch of ChatGPT, a chatbot designed for natural language understanding, translation, and text generation. The response was astounding, amassing over a million signups within just five days. Projected revenue for 2023 stands at a staggering US$200 million, with an even more ambitious target of US$1 billion in 2024. In a powerful move, Microsoft announced an extended partnership with OpenAI, committing multibillion-dollar investments to expedite AI breakthroughs, a testament to OpenAI's pioneering work.
Year Founded: 2015
Location: San Francisco, USA
Funding: $200 million over 3 rounds.
5. Observe AI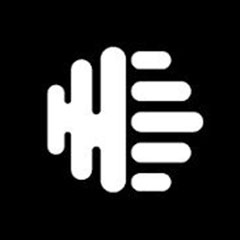 Observe.AI has carved a niche in the AI landscape by providing cutting-edge natural language tools for monitoring voice and text conversations. Their Intelligent Workforce Platform is a game-changer for contact centers, embedding AI into customer interactions, enhancing agent performance, and automating revenue-driving processes.
In March 2022, Observe.AI reported remarkable growth, with annual recurring revenue (ARR) surging by 150%. Their AI, responsible for analyzing customer interactions, witnessed a threefold increase, resulting in a staggering 426% uptick in AI-powered agent evaluations. Additionally, AI-powered agent coaching sessions soared by an impressive 201%. Observe.AI's innovation is reshaping customer service, and setting new standards in the industry.
Year Founded: 2021
Location: San Francisco, USA
Funding: $213 million over 3 rounds.
Top Biotech Startups
6. Cellarity:
Founded by Flagship Pioneering, Cellarity is a biotech startup business that develops medicines by targeting cell behavior. It aims to revolutionize drug discovery and offer transformative treatments for various diseases.
With the unique ability to manipulate cellular processes, Cellarity dramatically improves drug discovery's success rate and speed. The platform provides critical insights into cellular dysfunction and links biology and chemistry with high-dimensional transcriptomic data to design breakthrough drugs.
This innovative approach has garnered attention and funding, positioning Cellarity as a leader in cell-based therapeutics.
Year founded: 2017
Location: Somerville, Massachusett
Funding: $294M over 3 rounds
7. NotCo:

NotCo is a fast-growing food-tech company that specializes in plant-based food products. Their platform employs AI and machine learning algorithms to design sustainable plant-based alternatives to common animal-based products like milk, meat, or dairy.
NotCo used an AI-based system called 'Giuseppe' to know which plant-based ingredient can imitate the taste and appearance of animal-based food. Founded in Chile, the company has expanded its operations to Brazil, Colombia, the United States, and Argentina.
Year founded: 2015
Location: Santiago, Chile
Funding: $433 million over 7 rounds
8. Embark Veterinary:
Want to find out the family tree of your dog? Embark Veterinary is the way to go! It is a canine genomics and biotechnology company that offers dog DNA for pet parents, breeders, and vets. Their advanced DNA test provides insights into a dog's breed, ancestry, health, and traits.
Its high-resolution, research-grade platform routinely queries over 230,000 genetic markers, providing a unique approach to dog genetics. Not only is it used for identifying breeds, but it can also help pet owners solve the healthcare issues of canines.
9. BIONTECH:
BioNTech specializes in personalized immunotherapies for treating cancer and various diseases. Their journey hit the limelight in 2020 with the groundbreaking COVID-19 vaccine, Comirnaty, developed in collaboration with Pfizer. This vaccine became a beacon of hope during the global pandemic.
Now, BioNTech is poised to follow its success with the BNT161 seasonal influenza vaccine, currently in Phase 3 trials. The company's commitment to innovation shines as it plans to initiate five more vaccine trials for infectious diseases in 2023. BioNTech's impact on public health cannot be overstated.
Year Founded: 2008
Location: Mainz, Germany
Funding: $120 billion over 5 rounds.
10. INSILICO:
Insilico Medicine is a trailblazing biotech company at the forefront of AI-driven drug discovery. Their focus on cancer, fibrosis, and aging-related diseases has led to groundbreaking achievements. In a momentous development, the FDA granted Insilico Medicine the first Orphan Drug Designation for a drug discovered using AI, specifically INS018_055 for idiopathic pulmonary fibrosis (IPF).
Insilico Medicine's global, randomized multi-site Phase II trial for INS018_055 is a testament to its commitment to revolutionizing healthcare. The year 2023 is poised to be a game-changer in the field of AI-driven drug discovery.
Year Founded: 2014
Location: Hong Kong Island, Hong Kong
Funding: $310 million over 3 rounds
Top E-commerce Startups
11. Cazoo: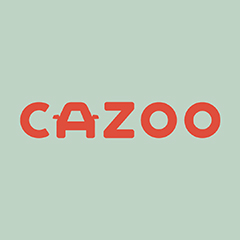 Cazoo is a UK-based startup offering a digital marketplace for used cars. Customers can buy, finance, rent, or sell used cars through its completely online platform. Alex Chesterman, the entrepreneur behind successful ventures like LoveFilm and Zoopla, founded the company.
Cazoo has been recognized as one of the top tech startups, leveraging technology and a data-driven approach to streamline the car-buying process. It ensures a convenient and transparent experience while selling or buying a used car.
Year founded: 2018
Location: London, England
Funding: $1.19 billion over 6 rounds
12. Verishop: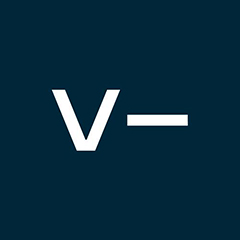 Looking for affordable luxury articles? Verishop has your back! This e-commerce platform has all your lifestyle goods from top brands, from beauty to home, fashion to electronics. It is one of the fastest-growing startup companies in the e-commerce sphere.
Verishop aims to become your go-to place for your lifestyle shopping. The company is big on quality – featuring high-end products only from reputable luxury brands. It combines several brands in one place, offering top-quality products and a comfortable user experience.
Year founded: 2018
Location: Santa Monica, California, USA
Funding: $70M over 7 rounds
13. Bellroy:
Bellroy's mission is to create the slimmest wallets while maintaining functionality and style. Their product range has expanded to include wallets, bags, accessories, and more. The "travel wallet" has become an iconic customer favorite, solidifying Bellroy's position as an industry disruptor.
Location: Victoria, Australia
Year Founded: 2010
Funding: $8 Million over 2 rounds
14. Brandless:
Brandless has redefined consumer goods by focusing on people and the environment. Their commitment to affordable personal care products without compromising quality resonates with consumers. By placing customers above packaging and promoting sustainability, Brandless is leading the charge toward a more responsible and eco-friendly future.
Year Founded: 2016
Location: Draper, Utah
Funding: $410.5 Million over 5 rounds
15. Eatigo:
Eatigo is one of the best restaurant reservation platforms across Asia. You can make reservations, search for restaurants, find deals, and claim discounts – all in one app!
From 4-star hotels to popular food chains to roadside eateries, you can get up to 50% discount on various restaurants. You can also browse restaurants- their menus, reviews, and pictures- based on location and popularity. The app also allows you to make and manage reservations online.
Eatigo makes the restaurants visible to more people while offering a seamless experience to the users. Headquartered in Thailand, it operates in Hong Kong, India, Philippines, Singapore, and Malaysia.
Year founded: 2013
Location: Bangkok, Thailand
Funding: $25.5M over 3 rounds
Read More: Tips to Fight against E-commerce Threats
Top Fintech Companies
16. Radpay:
Radpay merges blockchain and PCI-compliant card payment systems to streamline online payment processing. The company helps merchants improve their business profitability by integrating payments and rewards with existing systems.
Radpay has a blockchain-enabled platform that ensures fast and safe transactions. The platform can be integrated with several e-commerce websites and apps for easy payments. It also streamlines the checkout process, offering customers a seamless shopping and payment experience.
Year founded: 2018
Location: Arizona, United States
Funding: $1.4M over 2 rounds
17. Mercury:
Mercury's digital banking platform is tailored for growing startups. With tools for cash flow management, payments processing, and analytics, Mercury empowers businesses to manage their finances efficiently. Flexibility and innovation are at the core of Mercury's mission, revolutionizing financial management for startups.
Location: San Francisco, California
Founded: 2017
Funding: Secondary Market, $152.2 Million
18. Securitize:
Securitize is a US-based startup that offers a blockchain-enabled platform for vetted issuing and trading of private market digital asset securities. Using their solution, investors or traders can invest in real estate, commodities, venture capital, and equity through digital asset securities.
Users can trade in multiple US-based marketplaces with Securitize. Securitize's regulatory-compliant platform simplifies asset management for investors, streamlining the issuance and trading of security tokens in a protected and transparent environment.
Year founded: 2017
Location: San Francisco, California, USA
Funding: $100.2M over 9 rounds
19. Capchase:
Capchase is reshaping fundraising for startups by enabling them to secure non-dilutive capital through recurring revenue financing. This innovative approach empowers founders to take control of their fundraising timeline, fostering entrepreneurial growth. Capchase's tech-enabled financing model is ushering in a new era for startup financing.
Location: New York, New York
Founded In: 2020
Funding: $949.6 Million
20. Brex:

Listed among the LinkedIn Top Startups 2022 for its innovative financial technology model, Brex is transforming how businesses handle their finances. It provides corporate credit cards, cash accounts, and finance management tools for startups and enterprises.
Brex credit card is specifically tailored for entrepreneurs, with higher credit limits and no personal guarantees or collateral required. What sets Brex apart is its unique approach to managing credit scores. It assesses a company's spending and funding behavior, creating a separate credit line for the business.
Year founded: 2017
Location: San Francisco, California, USA
Funding: $1.5 billion over 12 rounds
Top Health Tech Startups
21. Cradlewise: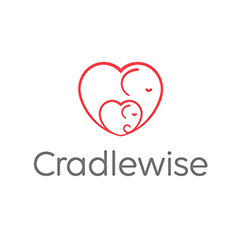 Cradlewise is a San Francisco-based startup that aims to help parents with baby sleep by transforming baby cribs into intelligent nurseries. The company won the CES 2022 Innovation Award for its product, 'Craddlewise Smart Crib.
Cradlewise's smart crib comes with a monitor that detects if the baby is disturbed and responds with rocking or soothing music if the baby shows signs of waking up. Its AI-based platform analyzes sleep patterns and offers actionable insights and customized solutions.
Year founded: 2018
Location: San Francisco, California
Funding: $7.19M over 2 rounds
22. iRise Mechanics:
iRise Mechanics is a health tech startup that provides robotic mobility devices for patients with lower body or limb disabilities. The company merges robotic technology with medicine to enable people with disabilities to move freely.
iRise Mechanics designs unique mobility devices using AI to keep the patient's body upright. It aims to reduce the number of deaths caused by limb impairment accidents and has been awarded the Best Social Impact Startup.
Year founded: 2016
Location: Sofiya, Bulgaria
Funding: €300K over 2 rounds
23. SonderMind:
SonderMind's technology connects individuals with therapists tailored to their mental health needs. Their platform streamlines matching and scheduling for individuals and provides administrative tools for therapists. Co-founders Sean Boyd and Mark Frank's dedication to improving mental healthcare is evident in SonderMind's innovative approach.
Year founded: 2014
Location: Denver, Colorado
Funding: $183M (Series C)
24. CareRev:
CareRev's online marketplace directly links healthcare facilities with medical professionals, offering flexibility and control over work schedules. With a substantial presence in the industry, CareRev has transformed how healthcare professionals access opportunities, while healthcare facilities benefit from reduced labor costs.
Year founded: 2015
Location: Los Angeles, CA
Funding: $51.3M (Series A)
25. AppliedVR:
AppliedVR is one of the top healthcare companies leveraging virtual reality to provide patient care. It specializes in developing virtual reality therapeutics for pain management and treatment. The idea behind this startup is to make VR a standard in chronic pain management.
AppliedVR's platform, using immersive technology, offers non-invasive, comfortable, and drug-free alternatives to patients. Healthcare providers can integrate AppliedVR into their practices to enhance patient care and outcomes, making treatments more accessible and enjoyable.
Year founded: 2015
Location: Van Nuys, California, USA
Funding: $71M over 3 rounds
Summing Up:
Even with the tumultuous socio-economic situation, the startup community is going strong. We have slow but steady growth, and 2023 is an exciting year for the startup landscape.
Crazy inflation, supply chain disruptions, talent shortage, rapid digitalization, and sustainability are some trends that will pan out the fate of startups in upcoming years. These top startups are well-equipped to capitalize on these factors. They have what it takes to reach new heights and revolutionize the market with their creativity and ingenuity.
Welcome to the road to innovations, growth, and groundbreaking startups and good luck for the current and upcoming years!
news via inbox
Sign up and never miss out on the latest news and updates at HighStuff