6 Tips for Doing Las Vegas with Kids in Tow
Parents who need a kid-friendly guide to Las Vegas are in for a treat. Although the city has a reputation for being a playground for adults, there are plenty of entertainment options for kids here, too. And not just. You'll find a lot of activity centers where kids can learn to sing, dance, do a little rock climbing, or just enjoy with other children.
In this guide, we share six hot tips for parents who want to get the full family experience in Vegas without worrying about their kids.
1.  Come Up with a Battle Plan
It's funny how having kids sometimes brings out the strategist in us. Yet many parents will agree that preparedness is often the best quality you can have if you want to take your kids anywhere — whether it's to grandma's house or an over-the-weekend trip to fun-filled Vegas.
You'll need to discover the hotel and places that will offer your little ones the most entertainment. And speaking of discovering, you may want to put the Discovery Children's Museum on your list of places to visit.
Adventure dome is another popular destination for anyone visiting Vegas. This indoor theme park has plenty of attractions such as circus acts and neon-light-filled rides. You can celebrate your child's birthday in Adventure dome, too.
For some fishy fun, check out Mandalay Bay's Shark Reef Aquarium. With more than 2,000 marine animals and 15 species of sharks, it will definitely afford kids a one-of-a-kind experience they won't soon forget.
2.  Know the Kid-Friendly Dining Options
Las Vegas may be known for its over-the-top gastronomic offerings, but there are places that are geared toward kids, too.
Maxie's diner is one such place. They serve pancakes topped with the usual toddler favorites such as Fruity Pebbles and even cotton candy. For freshly squeezed juices, Bacchanal Buffet is a great food destination. Moreover, since it's all-you-can-eat, you'll have more options to satisfy the little ones.
Other dining places to consider are Honey Salt in Rampart Commons, Top of the World restaurant in Stratosphere, and Maggiano's Little Italy in Las Vegas Blvd.
Image Source: Pxhere
3.  Always Stock Up on Snacks and Drinks
Your kids will need to keep their energy up if you're planning entire days of fun and adventure. Even if Vegas is filled with places to grab grub, you may lose precious time regularly searching for the nearest snack corner.
To make sure the fun doesn't stop, always have healthy snacks and drinks with you. You can prepare them in advance before you leave the hotel, or you can buy them in the many stores that dot the streets of the city.
4.  Respect the Vegas Weather
The heat can be absolutely brutal in the summer, so you may want to plan your activities and trips to avoid getting baked in the sun. That also means packing light clothing for yourself and the kids, especially if you're roaming around during the day.
If you plan on taking your kids to a pool for some splashing fun, don't forget the sunscreen. Lots of it. Even some adults have trouble adjusting to the Vegas weather, so keep your kids hydrated and feeling cool at all times.
As soon as the sun starts going down, we highly recommend bringing the family to the Eiffel Tower at the Paris Las Vegas for one incredible sunset view.
Image Source: Pxhere
5.  Consider Bringing Along a Babysitter
Even parents need to have some "adult time" away from the little ones to fully experience everything Vegas has to offer. Although this is by no means a necessity, having a babysitter or any close family member who's up for taking care of the kids does afford you some freedom to enjoy places and activities that may not be so suitable for children.
And we don't just mean clubs. Simply spending the night at lounges, bars, or even attending a late-night comedy show is a great way for parents to unwind.
6.  Save Money Where You Can
Sites such as Groupon and Living Social are great places to check for deals. Many people who go to Vegas on a budget even set up their itinerary by checking the deals for certain activities and places first. You can do the same.
Hot activities for kids that frequently have discounted prices on Groupon include climbing at the Nevada Climbing Center, trail riding, kayaking, and going on a helicopter ride.
Living Social also has fantastic prices on meals, dance classes, as well as entrance to fun places such as Bouncy World, LOL Kids Club, and Fidgets Indoor Playground.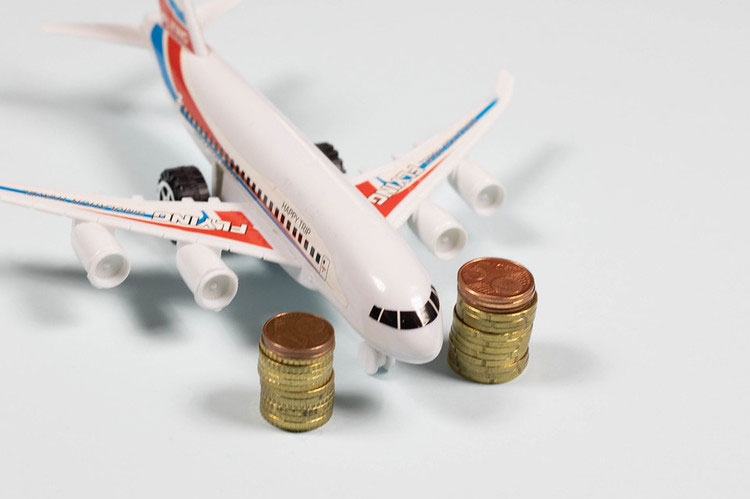 Image Source: Flickr
Las Vegas Can Be a Perfect Travel Destination for Both Kids and Kids-at-Heart
This goes without saying, but you can get creative with your travel plans so the entire family can have fun. Also, look for ways to add convenience to the trip, such as renting a car or getting Uber so you don't have to worry about your transportation. Granted, it's going to take a bit more work, but a little preparation can go a long way to making your Vegas trip memorable for everyone, including the kids.
Featured Image Source: Flickr
news via inbox
Sign up and never miss out on the latest news and updates at HighStuff