Is Paying For A Certified Used Car Worth The Additional Expense?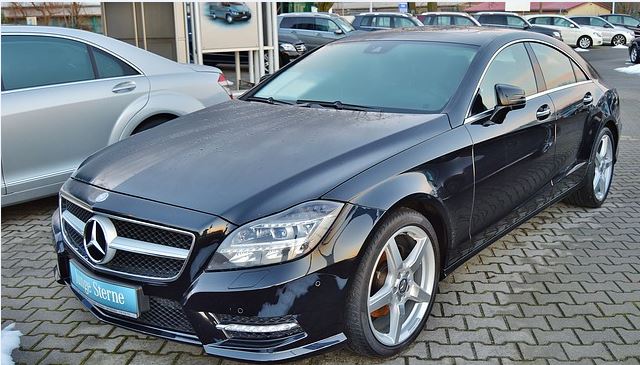 The newest trend in the dealership world is the phrase "certified used." In the past, most consumers assumed that if you bought a car from a dealership that meant it was certified, but you would be mistaken. To be "certified used" the vehicle needs to come with some additional guarantees and warranties if something should go wrong. It's better than a "buyer beware" policy, but in most instances you pay for it. As it typically costs more than a third-party vehicle, many buyers wonder if it is worth it to pay the additional fee or just to do their own research through resources like vehicle histories and a title search.
Certified Used Cars
There are many different ways the average buyer can purchase a used car, especially with the convenience of the internet. Before online options were offered, people were usually limited to whatever used cars were available in their locale. The internet has opened the marketplace for used cars and given buyers more options than ever before, but that doesn't mean that they are wise or trustworthy ones.
Buying from an open auction is one of the riskiest ways to purchase a car. You can get a really great deal from an auction, but there is no guarantee that you aren't getting a car with more problems than it's worth. Unless you are a mechanic or you bring a professional along, buying from an auction can end up coming back to bite you if the car costs more to fix than it's worth. Open auctions usually don't have things like the car's history or its current condition listed, making it the most "buyer beware" way to buy a car.
A private seller sale is a less risky — but still risky — proposition. You can buy a used car from another owner, but there is no way to know if they are being truthful. Since most people can usually get more money selling their car to a third party than they will make trading it in, they will sell it to another individual. What you are sometimes buying, however, is someone else's headache. There is always the chance that the buyer is trying to rid themselves of the car because it needs repairs or has a defect that they aren't disclosing — or potentially don't even know about those defects themselves.
When you buy from either an auction or a private seller, you have no recourse if there is something drastically wrong with the car. It is your responsibility to assume the warranty on the car and to have it checked thoroughly by a professional or mechanic before you make the purchase. Once you have transferred the money and paid for the car, it then becomes your problem and the seller is not responsible in any way.
The third way that you can buy a car is through a dealership, like those found in Richmond. There are many types of dealerships, from small mom-and-pop places to manufacturers' dealerships which sell only one make of vehicle. Some dealerships sell both used and new cars, while others sell one or the other.
When you buy used trucks and cars from a dealership they will usually offer a certified pre-owned guarantee, or CPO. The vehicles that are labeled as certified pre-owned are guaranteed to come with the vehicle's history and to have been repaired and thoroughly checked over by a licensed mechanic. A certified used cars Richmond vehicle will have all the maintenance done ahead of time so that you aren't dealing with either cosmetic issues, mechanical issues, or both.
Certified pre-owned vehicles can either be backed by the dealership or by the original vehicle manufacturer. But in both cases, that means that you are being given more assurance that you aren't buying either an unsafe car or a car that needs costly repairs.
The reason that certified pre-owned vehicles cost more is that dealerships have to pay for them to be certified, so the cost is passed down to the consumer. They also have to make all the necessary repairs, which also costs money. Although they may have a bigger price tag, it is like an insurance policy to ensure that you are getting what you pay for and that if not, the dealership is responsible for whatever is wrong. So is it more expensive to pay for a certified pre-owned car? Yes, but it is less expensive than buying a car that you can't use because the repairs are too costly to afford.
news via inbox
Sign up and never miss out on the latest news and updates at HighStuff