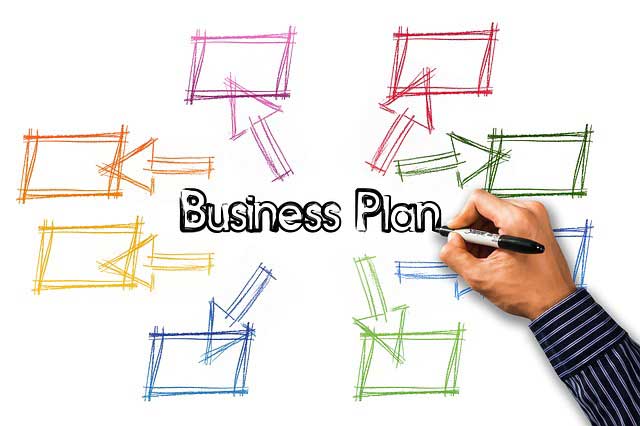 Running a business costs money. That is a hard fact. While business owners cannot fully eliminate expenses, there are ways to reduce them by making simple changes to operations.
Cut Business Costs
Here are 10 simple ways to cut business costs and improve bottom line:
1. Use email Whenever Possible.
Save costs on stamps, envelopes, and paper.  Send simple messages electronically. Customers, vendors, and other business contacts appreciate fast and reliable communication tools.
2. Modernize Marketing Efforts.
Use SEO-optimized blogs and other social media channels such as Facebook, Instagram, Twitter and Snapchat to reach out to customers. Advertising in social media is one way to make businesses known without spending too much money. After all, there are more potential customers online than ever before. Online marketing is relatively more inexpensive than the traditional print or broadcast advertising. With the right strategy, a company can harness the power of social media and improve marketing results at a fraction of the cost.
3. Lower Financial Expenditures on Insurance Policies.
Companies should evaluate their insurance policies to make sure that they're not over-insured or duplicating coverage. Standard business insurance gives basic coverage that certain businesses might not need. In order to cut down on costs, businesses should customize their insurance policy. For instance, Next Insurance allows their clients to customize their business insurance policy, paying only for the coverage they need.
4. Hire Interns.
Hiring interns bring benefits on both sides:  the interns get valuable experience and employers get low-cost labor.
5. Outsource.
Outsourcing is widely practiced in business to lower costs. Companies can hire freelancers or contractors for short-term jobs. This way, there is no need to pay full-time salary with benefits to employees. The most popular jobs that are outsourced are IT Support, Freelance Writing, Marketing and Advertising, Accounting Help, and Call Center Services.
6. Allow Staff to Work from Home.
Businesses can save on electricity costs and increase productivity by allowing staff to work from home. Employees can work from home on a rotating schedule.
7. Reduce Inventory Level.
A huge inventory can incur expenses. Businesses shouldn't tie up their capital expenditure on idle products. Having the right balance of inventory in stock can be tricky. However, there are certain inventory management tools that can help business owners control inventory.
8. Harness Virtual Technology.
Save on travel costs by making use of virtual technology. Instead of spending time and money on a business trip, managers and other employees can conduct meetings via Skype. Virtual offices can eliminate the need for physical space, saving personal contact only when it's most beneficial. Google Drive centralizes documents and makes it easy to collaborate as a cost-efficient alternative to paper documents and meetings.
9. Buy Used Equipment.
With technology updates continuously improving, buying used but perfectly serviceable software and hardware at a lower price makes perfect sense. Used equipment can still be useful as brand new equipment if they are properly maintained.
10. Choose The Right Office Space.
Companies can negotiate a low monthly rate for their office space by wisely choosing commercial property. They can either move their business to a less expensive area or get a smaller space.
Choosing the right office space also means that owners need to make a decision whether it is a good idea to operate from home or to go mobile. However, before making this decision, consider local zoning laws in your area.
Businesses save on office rental expenses by getting a smaller office space. They can limit their storage for file cabinets, paper, and ink cartridges by scanning important documents and storing the files on a hard drive. Having hard drives instead of bulky file cabinets reduces the need for bigger space.
Another way of reducing space is consolidating or centralizing the different functions or departments and using space for dual purposes. For instance, a meeting room can double as a break room.