How To Choose The Right Business To Pursue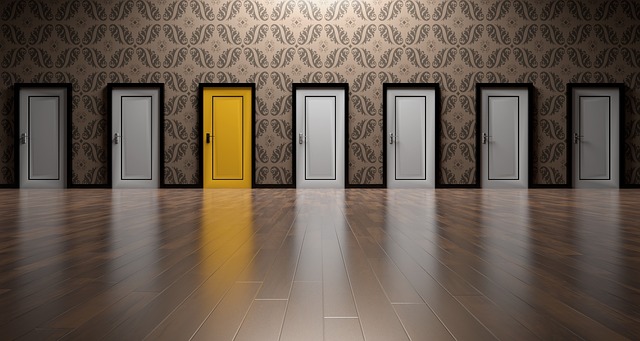 You can't just jump down into the abyss of entrepreneurship without giving a thought to what might actually be your business. Business planning starts right from deciding what your business should be.
Choose The Right Business
One of the scariest moments in an entrepreneur's life is choosing the right business to pursue. It might seem like playing a game of chances: any idea that you choose could be a successful business or a failure. Fortunately, selecting the right business does not have to be a random process.
Here are some steps that will come in handy when choosing the right business because one size does not fit all :
Answer the following questions
Would you be willing to fork out loads of cash to buy a particular business? If you are, you should think about buying a franchise. However, you need to investigate the opportunity thoroughly before signing on any dotted lines.
Do you have a specific kind of customer in mind? If you are in a particular industry, you might already have a unique set of clients. For instance, if you are a self-employed psychiatrist who prefers to work with middle-aged persons, you can market to them exclusively. This will allow you to stand out from millions of other professionals in the same field.
What do customers complain about in your current workplace? You should consider starting a business that solves their problems. For instance, if you work in the aviation industry, you can solve the 'parts unavailability' problem by becoming a supplier.
Can you turn your hobby into a business? If you have a hobby that holds plenty of business opportunities, you should consider turning it into a home-based business. The best thing about doing this is that your job will not feel like work.
Peruse your options
If you have already figured out the business that you would like to go into, skip this step. Otherwise, you should start scanning through the business ideas that you have chosen. Make sure that they match with the factors in step one. However, you should not be afraid to pick something that just feels right.
A great business choice should appeal to your heart and head. You can expose yourself to many business ideas by doing the following:
Look at the yellow business: it lists every kind of business in existence. If you think most of the business ideas are overdone, you should create a new business idea by combining two ideas.
Peruse books that talk about home businesses: you should read books that profile home-based businesses and self-employment opportunities. Once you find a potential business, you should use your favorite search engine to find out more about it.
Whatever you do, do not get it into your head that your business idea needs to be original. In fact, being original is quite risky because you will serve as a guinea pig for that business idea.
This does not mean that you should forego all creativity and start a dull business.
Do What You Love
As the saying follows, 'Do what you love and you'll never have to work a day in your life'. This stands true while choosing a business, because when you follow your passion you enjoy every bit of your work. This fondness toward your work can result in a profitable outcome. This is not a theory, top women entrepreneurs have shared their experiences on how they remained true to their passion and succeeded.
The success of Marsha Sinetar's 'Do What You Love, The Money Will Follow' is yet another proof of it. If you find something you love doing, you will also find different ways of achieving it. But you cannot go blind with this love. Most of the people who follow their dreams have a hard time taking their business to successful heights, because they lack in laying out a workable strategy. However, if you carefully plan every move, you can beat the odds and succeed at doing something you love.
Market Research is Crucial
Before launching your new business, do a little market research to see where your choices stand.
If you plan on launching a unique product or service, consult the public needs to find out whether your product will sell like hot cakes or not. Alternatively, suppose, the product you want to promote is already in the market but absent in your region, and there is a high demand among locals. In such a case, do not hesitate to introduce it.
On the other hand, if your business idea is a common one being worked on by multiple vendors, see what other lacks. Whether it's complementary products, new features or additional services, you can revamp the existing idea in your own style and present it to the public. Customers love upgraded and improved versions of products and services. The key is, don't mess too much with the original item or add unnecessary upgrades for the sake of individuality. Recently, I found a pizza shop using female robots to deliver the pizza to customers. The idea was much liked by the public and the owner saw a huge influx of customers within a few days of its introduction.
Test the waters first
Although your business idea might sound incredible in theory, you need to test it before investing your money in it. In some cases, it might be a great idea, but you might lack the skills to make it flourish. To lower the risk of that happening to you, you should watch a person in your line of business in action.
For instance, if you are thinking about getting into web design, you should shadow an actual web designer for a few hours.
Moreover, if you want to be a LED light fixtures manufacturer, you should visit a business that is already doing that.
Once you figure out whether your business idea is viable, you should start looking for capital to set it up. You can fundraise or find angel investors for your business.
Image via Pixabay
news via inbox
Nulla turp dis cursus. Integer liberos  euismod pretium faucibua