Upgrade Your Car
Buying a car is a huge investment. However, buyer's remorse sets in within a year as one sees friends and coworkers driving around in newer models. The best way to guard your car against future risks of obsolescence is to invest in a model that is equipped with developing technologies that can be upgraded. So, instead of buying a new car every few years, all you need to do is upgrade to new features. In this article, we identify 6 things you should consider to ensure your investment is secured for several years.
Electric Cars
Cars that run entirely on electricity are likely to become more affordable and common in the coming years. This development could make governments enact laws that penalize those who own gasoline or diesel-powered cars. With the highly anticipated Tesla 3 due to be launched next year, work on the supporting infrastructure for electric cars is already underway. Automakers are already developing batteries that last longer than those used in electric cars currently. More charging stations are being set up in major cities of the world while local governments are planning to increase fuel taxes on polluting vehicles. The safest bet for purchasing cars is to invest in an electric one.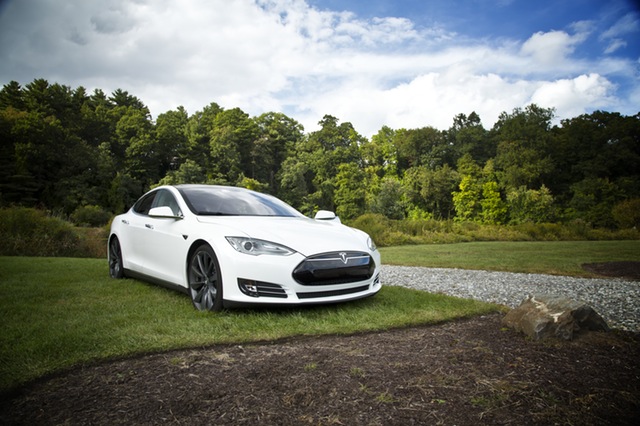 Semi-autonomous Vehicles
Autonomous vehicles may not be as far off in the future as most of us believe. In fact, semi-autonomous cars are already driving on the roads. Tesla is the best example of a semi-autonomous vehicle with the potential for some degree of autonomous driving. Tesla is equipped with autopilot and adaptive cruise control features that enable autonomous steering and maintaining safe distance on the road. BMW and Mercedes have also launched semi-autonomous models. In this context, the most sensible decision is to purchase a semi-autonomous vehicle with features that can be updated as automakers bring them on the market.
Communicating Cars
Vehicle-to-vehicle (V2V) communication technology has been tested successfully and is expected to be available in some 2017 models. V2V technology essentially allows vehicles to share information about indicator signals and braking so that other vehicles can adjust speed and direction accordingly. This would reduce the risk of accidents and other traffic related problems because drivers won't have to rely on their vision alone. Information about accidents and pileups can also be communicated to avoid gridlocks on the road. Currently, no model equipped with V2V systems has been introduced, but American and European makers are working to launch models as early as next year.
Upgrading Apps
One of the best ways to future-proof your car is to invest in a model that supports features like Android Auto and CarPlay. If your car has one or both these systems, it is going to be easier for you to upgrade existing apps with new versions. With Android Auto and CarPlay, you simply plug the smartphone to the car to access the apps on a dashboard screen. You are no longer limited by the model of the car to access the latest apps. The latest versions of Google Maps or any other app will be instantly available on your car as soon as you download them to your phone.
Safety Features
Trends in the US and EU indicate that in the next few years, it will be mandatory for cars to be equipped with a minimum range of safety features. The EU has already made mandatory an emergency response system named eCall that allows emergency services to be notified automatically in case of an accident or other emergency. Although no models with the eCall feature have been launched as yet, several models have cameras that record journeys on built-in memory chips. Insurance companies rely on this footage to assess claims. For now, the best thing to do is to purchase a car that has a dashcam installed.
Charging Docks
In the coming years, you can expect to charge your phone without needed a charging cable. Smartphone companies like Apple and Samsung are developing models that support wireless charging. Automakers have taken the cue from this development and have begun work on models that support wireless charging. It is possible that in future, you may simply need to dock your phone into a charging unit on the dashboard to recharge the battery. This feature might also allow the car to identify the driver by their phone and customize the environment such as seat position and headrest height for the driver.
If you're really future-oriented and not fixated on possessing your own mode of conveyance, you should consider moving over to cab services like Uber instead of driving your own car. It is less expensive and with fewer cars on the roads, can lead to reduced pollution. With busy schedules, few people have the time to invest in the care and maintenance of their cars, making online cab services a more efficient option.
news via inbox
Nulla turp dis cursus. Integer liberos  euismod pretium faucibua