Up-and-Coming Cities in the U.S
Rising Cities
Sure, we've all heard the storyline of making it big in New York City or maybe even Boston. We all know you have a couple of friends just dying to get to San Francisco to get "in the scene." Well, listen- the times have changed, and people are beginning to get upset with these cities. This frustration doesn't come from a loss of allure of the incandescence of the Big Apple at night or the subtle beauty of Fisherman's Wharf, but rather it is the prices associated with these places. Searching for a home to buy or rent in these big name cities comes with an exorbitant price tag, not to mention the cost of transportation and other living expenses. Combating this inexorable problem are cities on the rise and that still have affordable pricing. We've compiled a list of cities that have people flocking to live there, looking for a good time with a relatively low budget.
Atlanta, Georgia
Image by Pixabay
Nice weather, one of the nicest airports in the U.S., historical significance, and gaining popularity from FX's Atlanta has sparked people's attention and has them coming in. In terms of history, the Old Fourth Ward neighborhood holds Martin Luther King, Jr.'s childhood home as well as other attractions such as Oakland Cemetery and Freedom Parkway. Attracting a younger town is Atlanta's West Midtown, which has been informally renamed as the Westside. After the majority of the area was abandoned in the 1950s, Westsiders came to its rescue, and the revitalization of the area brought a unique style of food, art, and fashion.
Colorado Springs, Colorado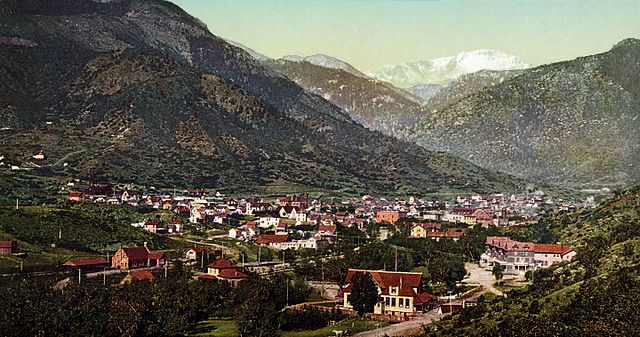 Image via Wikimedia
An alternative to Denver, Colorado Springs is becoming one of the hippest areas with bits of everything to satisfy anyone. Whether it is a small neighborhood within the city, an elegant timber frame home on the outskirts, or an affluent community, Colorado Springs has the right demographic. The area serves as the perfect amalgamation of history buffs, outdoorsmen, artists, sports fans, families, and foodies. Within the city's limits you can learn about the history of the area at the Cripple Creek District Museum or enjoy a nice night out at the Dinner Detective Murder Mystery Dinner Show. Outside the confines of the city you can go out and see some of the gorgeously preserved trails and mountains such as Cheyenne Mountain and Garden of the Gods Park.
Burlington, Vermont
Image via Pixabay
The most populous city in Vermont, Burlington offers many attractions that has been gravitating people towards it. Most notably, in 2015, the city drew national attention towards itself for being the first city in the United States to run entirely on renewable energy. Outside of its dedication to the environment, the city is home to the colleges University of Vermont (UVM) and Champlain College. During the day, you can go and browse through hundreds of booths at the Church Street Marketplace, or enjoy one of several walking or biking trails such Burlington Bike Path or Waterfront Park. As most college towns have, Burlington is full of different craft breweries such as Switchback Brewing and Queen City Brewery, accompanied by several other bars like Sotto Enoteca and Brennan's Pub to enjoy yourself on a night out.
Oakland, California
Image via Wikimedia
Relatively a stone's throw away from San Francisco, Portland, and Seattle, Oakland is up on the rise as one of the best places to move to. The area offers incentives you'd get to see in any city, yet is half the price- especially compared to neighboring city San Francisco. Culinary experts are beginning to migrate from San Francisco over to Oakland, producing innovative and locally inspired dishes. If you are looking at Fresno, CA homes for sale, Oakland is a nice day trip or weekend jaunt. Bakesale Betty, a shop known for being open for only three hours a day, sells out their goods fast, specializing in spicy fried chicken sandwiches. During the day, take in the city's culture by going to the Oakland Museum of California or the legendary Paramount Theater. Also, for the outdoorsman, there are several different parts to hike, such as Lake Merritt, Lake Chabot Trail, and the Lands End Trail.
news via inbox
Nulla turp dis cursus. Integer liberos  euismod pretium faucibua