5 Small Living Room Ideas to Make the Most of Available Space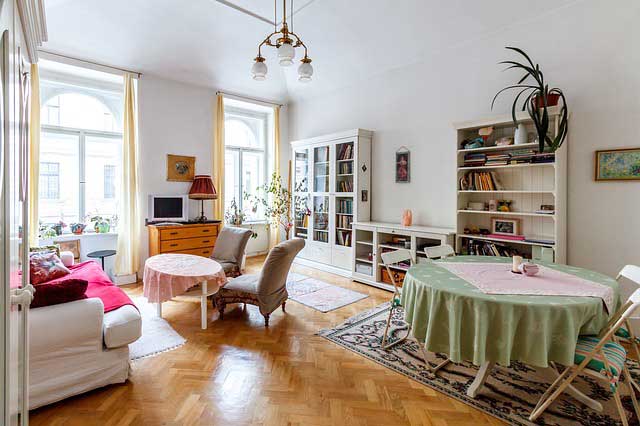 It is ideal to have a large living room, but not everyone has the luxury to afford one. Fortunately, there are ways to make a small living room appear big. The real trick is to decorate your living room employing the best small living room ideas to enhance space and light. It is interesting to try new things, as traditional small living room ideas may not work at all times. Regardless the size of your living room, some of the best ways to make it more spacious and entertaining are as follow:
Small Living Room Ideas for an Exciting Look
Use Mirrors For Decoration
Interior designers suggest placing mirrors in small places strategically to make the room appear large. Using mirrors is one of the best small living room ideas to enhance its appearance. Mirrors reflect light, which adds to the living room's space. You can also place a mirror across your window or a pendant lamp to reflect the light.
Use a Rug
Image Credit Flickr
A light-colored rug helps in opening up the space of a room.  Designer Erinn Valencich suggests using a dark wood flooring or placing an area rug over a carpet for a layered but warm look.
White Decor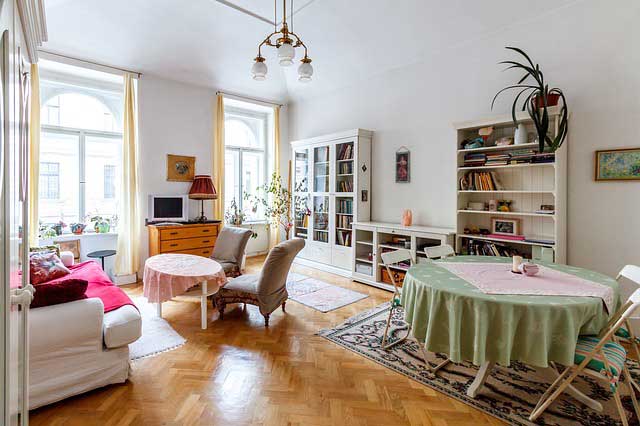 Image Credit Pixabay
An all-white space is a perfect way to add to living room's appearance and size. However, do not forget to use different textures to avoid a hospital like look. Interior designer Lisa Sherry Interieurs recommends using a crocheted throw, a nubby rug, a rough-hewn sofa to achieve a monochromatic look.
Light It Up
Image Credit Pixabay
You can make your small living room a place of entertainment regardless of its size. Spice it up by using bright colors. Hang pictures and cool graphics to make the space more fascinating. However, interior designer Andrew Suvalsky proposes limiting a palette to 2 or 3 colors, as more shades may just overdo it.
Enhancing Space
People familiar with small-sized living rooms know the importance of every cranny and nook. Many expert designers including RMS user Ksuringa advises using vertical spaces wherever possible. Insert a few shelves and add some decoration to transform it into useful storage.
Buy Small Size Furniture
Instead of using large sized furniture, scale things down to add to space. Going with furniture items, that do not look heavy such as a sofa with thin arms and upholstered back, is better than the one with a multi-cushion back and heavy arms.
You can just use four chairs with a coffee table as the seating arrangement. Use armless chairs as they take less space compared to the ones with arms. Add a couch if you can, but do not stress on it if the space is not enough.
Create Illusions
Hanging curtains from the ceiling instead of a railing to create an extra spacious look is one of the best small living rooms ideas. Use glass tables to make the room large with built-in shelves as a storage option.
What do you think of the small living room ideas provided in this blog post? Let us know in the comments section below.
news via inbox
Nulla turp dis cursus. Integer liberos  euismod pretium faucibua