Is Scalp Micropigmentation a Good Solution to Balding?
Baldness or thinning hair can be a cause of worry for numerous people, impacting their self-esteem and overall state of mind. Despite the availability of several remedies, a cutting-edge solution known as scalp micropigmentation (SMP) is gaining traction. SMP is a non-surgical procedure that entails the application of small pigments onto the scalp to replicate the look of closely trimmed hair. In this article, we will delve into the effectiveness of scalp micropigmentation as a remedy for balding.
If you are going bald but don't want to, then there are different solutions you can apply to this problem. These solutions may be:
Medicine (Minoxidil and finasteride)
Hair transplant
Oil massage
Vitamins
Scalp Micropigmentation
Scalp Micropigmentation: Exploring an Effective Solution for Balding
1.  Medicine Treatment: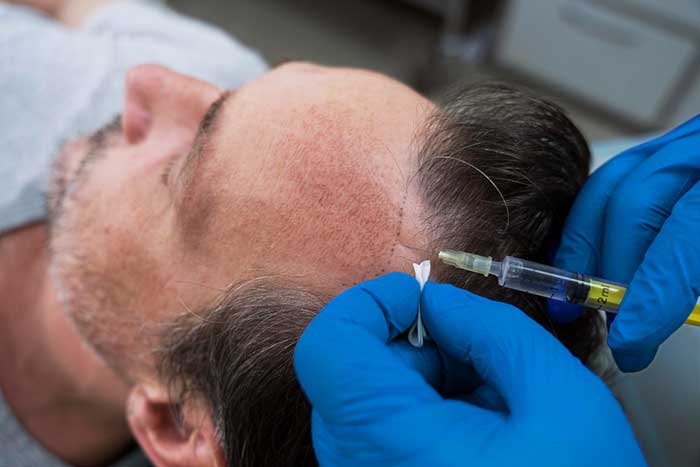 Minoxidil and finasteride are over the counter drugs. Research shows that these two medicines are effective in stopping hair loss. According to studies, MINOXIDIL is more effective for men under the age of 40 and is most effective if used at the early signs of baldness. Finasteride, on the other hand, comes under the brand names of Propecia and Proscar. From these two, Propecia is known to treat male pattern baldness. But the problem with these is that they can't help you in the long term. Once you stop consuming these drugs, your hair fall is most likely to resume just as before. Also, they only slow down the process, not completely obliterate it.
2.  Hair Transplant:
A hair transplant has been a very popular solution for hair loss. It is a very reliable solution and is very effective. But it comes with a cost. If you know how hair transplants work, you must know that it is not an easy procedure and is quite time-consuming. For every graft, you are charged about 6$. So, for one transplant if you need, let's say, 600 grafts then the final cost adds up to a very large sum. Which is not wallet-friendly for everyone.
3.  Oil Massages:
Oil massages are said to improve hair conditions and make your hair stronger. So, reducing the chances of hair loss. But it has very little therapeutic effect as compared to the others.
4.  Vitamins: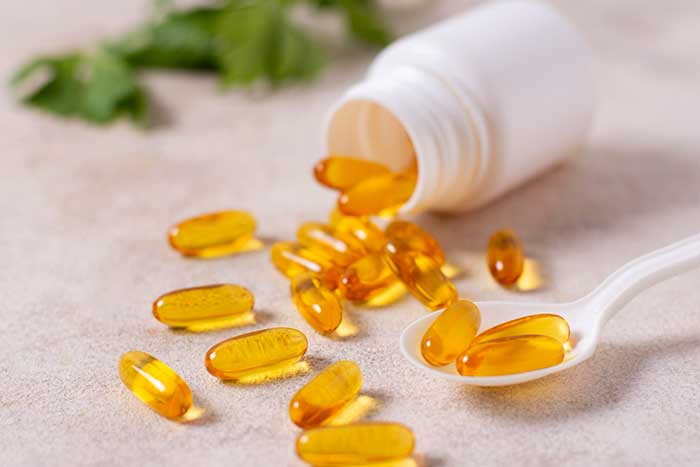 Essential vitamins are really important. A proper diet is key to healthy hair. Consume a diet rich in vitamins A and B vitamin, also known as biotin. These enhance your hair conditions and make them stronger.
5.  Scalp Micropigmentation:
Scalp Micropigmentation is used to give the illusion of a fuller and younger-looking head. Tiny perforations are made in your skin to inject pigments of various shades. Usually, darker shades are used and different undertones are added to give a more in-depth look. Ever since its introduction, Scalp Micropigmentation has taken the world by storm. A lot of people have opted to choose Zang SMP as their ultimate savior. And it is safe to say that SMP has not disappointed them.
Why Scalp Micropigmentation Is a Good Choice?
A lot of people wonder if SMP is worth the try. The answer is; "YES!" Not only is it very effective, it is also cost-friendly. Scalp Micropigmentation very effectively creates an illusion of fuller hair and completely transforms your receding hairline. In only three to four sessions, you can get a new look.
All the above-mentioned solutions are only temporary, whereas Scalp Micropigmentation provides an almost permanent look. And you can get a touch up at any time if you feel like your pigments have started to fade.
We know that hair-transplant is also permanent. Well, yes, but as mentioned above, it is a lot more expensive. SMP costs less than a hair transplant and the results are no less. If the job is done perfectly, then you will not be able to differentiate between a real buzz cut and Scalp Micropigmentation.
Conclusion:
Furthermore, there are almost no side effects! Yes, you heard it right. If you haven't yet made up your mind about Scalp Micropigmentation, then do so, as it is a great option and won't disappoint you. It will definitely transform your days of sulking at your reflection into a confident walk down the road.
Hand-Picked Content: Healthy Lifestyle Factors
news via inbox
Sign up and never miss out on the latest news and updates at HighStuff