Peach Medical Group – The Best Skin & Scar Resurfacing Specialists in Tucson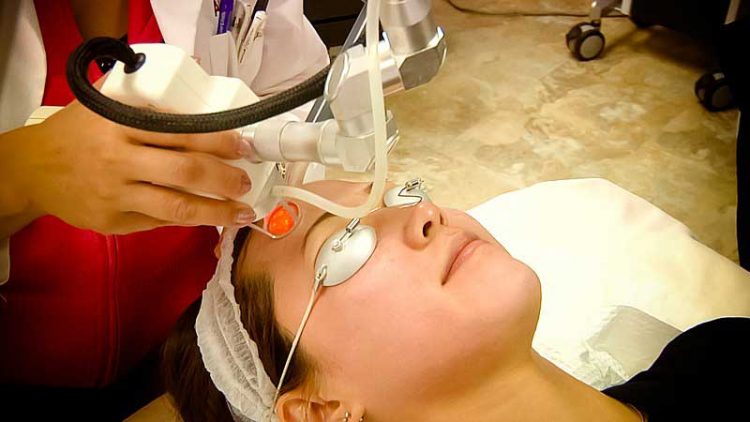 There is no doubt that your skin takes various types of abuse throughout your lifetime, from aging to sun exposure, to other unforeseen situations. Peach Medical Group offers skin & scar resurfacing in Tucson to give the local men and women an opportunity to reduce the damaging effects of the abuse in a single, quick, non-invasive treatment.
Achieving younger-looking skin is easier than you might think with our skin resurfacing. The Peach Medical Group system for skin and scar resurfacing rejuvenates the skin to provide a healthier and smoother appearance. Our skin resurfacing enhances various skin conditions including sun damage, uneven tone and texture, wrinkles, and fine lines. Accomplish long-lasting outcomes without the side effects or pain associated with more invasive operations.
What Conditions Can our Scar and Skin Resurfacing Treat

Our resurfacing treatment assists in improving the wrinkles and fine lines around your forehead, mouth, and eyes. People with shallow scars from surgery or acne are also excellent candidates for skin resurfacing. Laser resurfacing can improve minor facial imperfections, such as:
Scarring (stretch marks, acne, surgery, etc.)
Enhance dull skin features
Sun-damaged or aged skin
Wrinkles or fine lines
How Does our Skin Resurfacnig Work?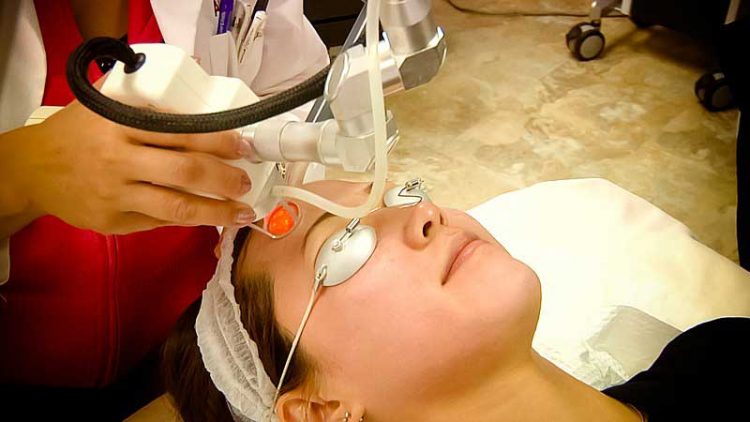 Peach Medical Group uses Acupulse, a clinically proven and FDA-approved evidence-based procedure for removing small parts of scar tissue and triggering the production of new elastic and collagen fibers. The unaffected parts of your skin are left alone to minimize the healing period. Usually, the root of the scar is treated more profoundly, and the surrounding unaffected skin is treated more lightly to accomplish a more even and satisfying outcome. Our experienced and licensed health professionals will customize the depth of treatment based on the specific features of your scars, resulting in incredible improvements to the elasticity and appearance of your skin, with quick healing and no downtime.
The treatment only takes between 20 to 30 minutes to complete depending on the areas being treated. A local anesthetic is applied before treatment to numb the skin and prevent pain.
Are there Risks?
Laser skin resurfacing can react differently to different people. Most people feel like a mild sunburn. Redness and swelling can occur, but it will diminish within a day or two. Your doctor will recommend that you avoid exposure to direct sunlight during the healing process and keep your skin moisturized. You can utilize a cold compress to prevent any discomfort or swelling you might experience.
Is the Treatment Right for Me?
The Peach Medical Group skin and scar resurfacing can be utilized on various skin types, but it is best that you speak with a physician before you decide to go for laser skin resurfacing. It might be appropriate for you if you have mild to moderate skin damage signs such as overall skin dullness, discoloration, and wrinkles. The texture and tone of your skin will improve to give you a younger-looking appearance. The treatment strategies can be adjusted to suit every patient's lifestyle.
To learn more about our skin resurfacing treatment or to schedule a consultation with our skin treatment specialists, fill out our online appointment form or call our offices. We look forward to seeing you soon!
news via inbox
Nulla turp dis cursus. Integer liberos  euismod pretium faucibua