How Many Jobs are Available in Real Estate Investment Trusts?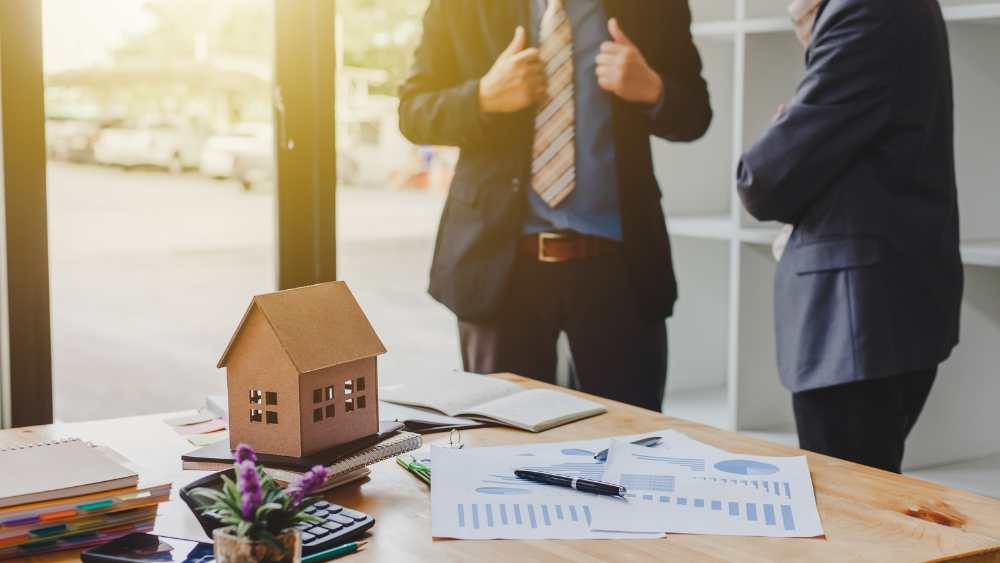 The real estate industry is booming and Real Estate Investment Trusts have become attractive places to work. They bring stability and offer more positions than working alone. But how many jobs are available in Real Estate Investment Trusts?
And what degree or experience do you need to land a job in a REIT?
This guide will explore the best jobs in a REIT, joining requirements and how to land high paying positions.
What are Real Estate Investment Trusts?
Real Estate Investment Trusts (REITs) are businesses that manage a portfolio of properties. These are usually a group of commercial properties, due to the value for money, but it could also include residential properties.
REITs manage the day-to-day operations, legalities, acquisition process and other aspects involved in property management. They also look at properties in terms of investment and return potential and gather market data to ensure successful investments.
There are 5 types of REITs, based on their specialization and functionality.
These include:
Retail REITs: These invest in commercial retail real estate, including general stores, chain stores, clothing, etc. They are the most common REIT type and also generally the most profitable.
Office REITs: Office REITs invest in office spaces, shared office buildings and similar commercial properties. They require a lot of initial investment, but are more stable and profitable in the long run.
Residential REITs: REITs don't usually have a large portfolio of residential properties, but many are shifting towards the residential market because of its relative stability. Residential REITs could include flats, standalone houses and other residential properties in their portfolio.
Mortgage REITs: Very few REITs work with only mortgage properties, but some have been successful in this market. Working in such companies is relatively stable, but they are still affected by external factors such as interest rate changes.
Healthcare REITs: With the healthcare industry expanding rapidly, it's only natural to see why many REITs choose to invest in hospitals, private clinics and other healthcare real estate. These corporations are also relatively more stable than those that invest in general commercial real estate.
What Jobs are Available in REITs?
REITs are a great career path if you're looking for something more stable in the real estate industry. They work with multiple investors and are often less affected by industry changes.
Here are some of the best jobs in REITs:
1. Real Estate Acquisition Specialist
Do you consider yourself a deal maker? Do you have good negotiating skills?
If so, you can try becoming a property acquisition specialist. This role requires excellent communication and negotiating skills. Most companies will prefer it if you have an educational background in marketing.
However, experience in sales, particularly in a niche related to real estate can get you this job.
Average Salary: $80,000 annually
2. Bidding and Auction Specialist
Most REITs will buy properties at auction prices as they offer more opportunities for profitable resales. However, bidding for properties is a difficult job and REITs usually have bidding specialists to do this.
Bidding or auction specialists will usually discuss a property's value with analysts and property appraisers before an auction. This ensures that the company invests in properties at profitable rates.
Average Salary: $70,000 annually.
3. Real Estate Marketer
Marketers are everywhere and REITs usually have their own marketing teams, unless they outsource. As a marketing specialist, you'll be responsible for creating and managing marketing campaigns to attract investors.
Marketers are crucial to growing REITs and they usually earn handsome commissions in the real estate market.
Average Salary: $100,000 annually + commissions
4. Market Analyst
In today's digital age, analysts are high in demand, and the real estate industry is no different. As a market analyst, you'll be responsible for analyzing market data to identify investment opportunities and threats.
Market analysts are crucial to upper management as they provide the data needed for critical decision making. As a real estate market analyst, you'll need to have expertise with several data scraping and organizational tools.
Fortunately, this role usually pays well!
Average Salary: $80,000 annually.
5. Investor Relations Manager
Investors are the backbone of REITs and most companies have dedicated investor relations managers to keep investors happy. However, this role is more technical than you may think at first.
For one, you'll need to collaborate with other departments to have an idea of the current strategy of the business. Secondly, you'll need to communicate technical jargon in clear terms to investors, so they understand exactly where the business is going.
Average Salary: $90,000 annually.
6. Asset Manager
In REITs, properties are grouped in clusters of "assets". As an asset manager, you'll be responsible for ensuring these properties are run smoothly. This includes everything from dealing with rental disagreements and tenant issues, to ensuring essential renovations are done.
While this role can be stressful for some, it's very practical and you'll hardly run into major issues most of the time. However, you'll need to have exceptional people skills to succeed at this job. It's also a great side hustle for real estate agents.
Average Salary: $100,000 annually.
7. Real Estate Lawyer
Do you have a background in law and want to enter the real estate market?
You may find your dream job in a REIT.
REITs usually hire legal experts to help arrange sale deeds, manage paperwork and ensure that everything is in order. You may also be required to represent the company in case of legal disagreements.
Real estate lawyers often earn 6 figure salaries, especially if they're representing a REIT in a legal case. However, even if you're not battling a court case, you can still earn a handsome salary.
Average salary: $80,000-$100,000 annually.
8. Property Appraiser
Property appraisers are responsible for evaluating properties and establishing their market values. As an appraiser, you'll be looking at the property based on its design, demand in the area and other factors to assign a market value to the property.
This is a crucial position in a REIT and you'll have to constantly stay up to date with regulatory changes and industry best practices.
Fortunately, it's not an especially stressful job and you'll report directly to upper management.
Average salary: $90,000 annually.
Final Thoughts
Working in a REIT is a great way to grow your career in the real estate market. With so many job openings, you can easily find a job that suits your skills, education and experience.
However, it's important that you thoroughly research the firms you're applying to before making a decision. Always strive to work for well-funded, established companies rather than shady startups.
news via inbox
Sign up and never miss out on the latest news and updates at HighStuff