Great Company Outing Ideas to Reward Your Employees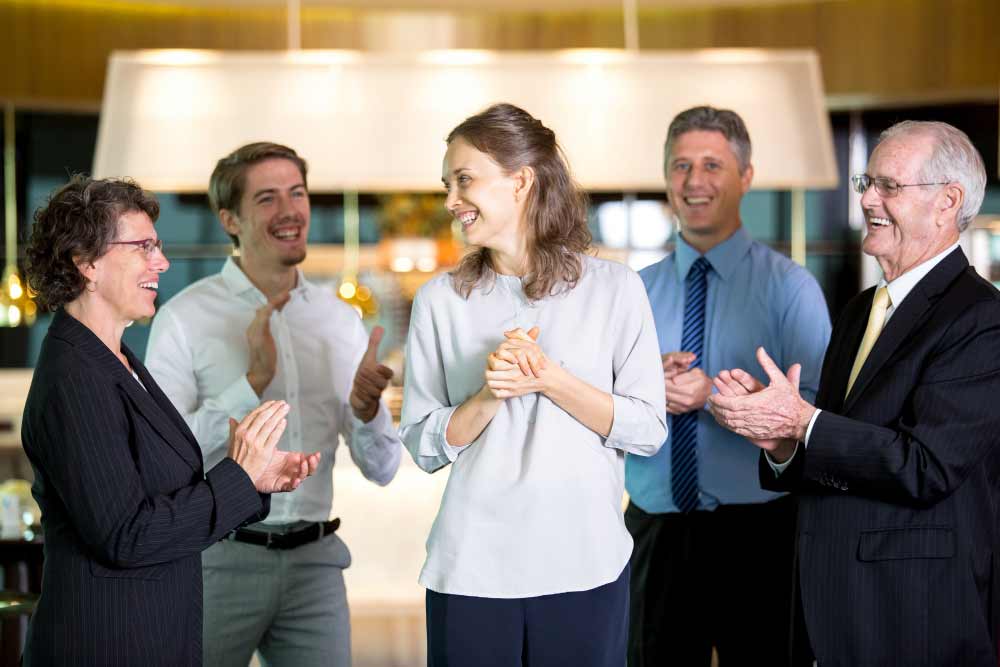 Working nine to five days in and day out can be taxing on a worker's mental health and also dampen their performance. That's why it's a great idea to provide your employees with the occasional company outing.
Regardless of whether they crunch numbers behind a desk or transcribe information at a place like Provider's Choice Scribe Services, they'll appreciate getting out of the office for a day of fun.
But what should you take them out to do? There are tons of options, but choosing just one will be tough. Here are a few great company outing ideas to reward your employees.
Exciting Company Outing Ideas to Energize Your Employees
1. Take Them Out to the Ball Game
Taking your team out to a sporting event is a great way to spend the day. Not only does it allow everyone to spend a day outside, but they'll get to enjoy one of their favorite teams competing against another.
You can take them out to any sort of sporting event that you want, whether that be baseball, football, hockey, soccer, or anything else. Your employees will be able to get any drinks or snacks that they want, along with souvenirs.
Even if not all of your employees are big sports fans, they'll have a blast going out to the ballgame on a day when they'd normally be working.
2. Team Building
Doing something that will promote team building can be both fun and beneficial for your employees. For instance, you could take them to an escape room, which is a blast and will require them to work together.
You could also take them to an obstacle course that splits them up into two teams, or a nice murder mystery dinner that will satiate their hunger and have them working together to solve.
Or, if you don't mind getting wet, going rafting requires everyone in each raft to work with one another to navigate the water and paddle along the way.
3. Get Them a Drink
Everybody enjoys an ice-cold drink from time to time, which is why taking your whole team out to grab one makes for the perfect company outing.
This could be something as simple as renting out a local bar and letting them all bring a plus one while everyone interacts, eats food, and downs their drinks, or going out to a karaoke bar to make fools of yourselves.
If you want to make more of an event out of it, you could take a tour of the nearest brewery or distillery, where you'll get free samples and learn how the process works.
Or, if you prefer to enjoy your beverages with a bit more class, you could visit the nearest wineries where everyone can sample a variety of dry and sweet wines while tasting cheeses and other finger foods.
4. Volunteer and Give Back
Consider organizing a day of volunteering for a local charity or community project. Giving back not only promotes a sense of purpose but also reinforces your company's commitment to social responsibility. Whether it's planting trees, renovating a community center, or participating in a charity run, employees will feel a deep sense of fulfillment while making a positive impact.
5. Culinary Adventures
Food brings people together, and a culinary outing can be a delightful way to reward your employees. You can arrange a cooking class, wine tasting, or a food tour to explore different cuisines in your area. These outings encourage teamwork and creativity while indulging the senses and fostering a relaxed and enjoyable atmosphere.
6. Team-Building Olympics
Inject a healthy dose of competition and fun into your company outing by organizing a team-building Olympics. Plan a series of engaging games and challenges that require collaboration, strategy, and creativity. From relay races to trivia competitions, employees will work together in new and exciting ways, building camaraderie and boosting team spirit.
7. Creative Workshop
Tap into your employees' artistic side by hosting a creative workshop. This could involve painting, pottery, woodworking, or even a DIY craft project. Engaging in a creative activity outside the office environment fosters innovation and allows employees to showcase their talents and explore new skills.
Conclusion:
Acknowledging and compensating your employees' diligent efforts is crucial to upholding a driven and involved workforce. Company excursions present an incredible chance to demonstrate gratitude, reinforce team synergy, and establish enduring moments beyond the workplace confines. Whether you choose an expedition into nature, a culinary journey, or an imaginative workshop, the pivotal factor is customizing the outing to align with your employees' inclinations and desires. By allocating resources to these undertakings, you're essentially investing in a team that's not only merrier and more harmonious but also more adept and efficient.
news via inbox
Sign up and never miss out on the latest news and updates at HighStuff