How Can Men Uphold Their Fitness? Top 10 Robustness Guidelines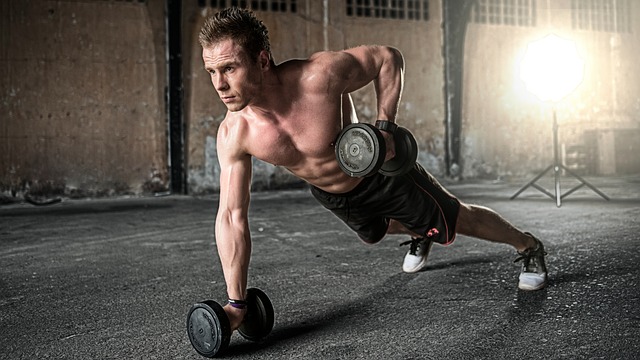 Do you want good health? And striving for a better body? You can achieve this goal by following a healthy diet and by sticking to the fitness routine which includes cardio and muscle strengthen activities.
Fitness Tips for Men
It has observed that obesity is spreading widely. Almost four out of five men are either obese or overweight. It's no secret 50% of men do not engage themselves in physical activities for more than 10 minutes if these facts and figures are not enough to mould you or convinced you than at least start adopting healthy habits for the sake of your kids & loved once.
Now it's time to fuel your body with healthy diet and say goodbye to pizza delivery boy.
Let these simple tips induce you to get an ideal body and vigorous life.
Bring Variety to Your Fitness Routine
Keep changing your exercise activities to stay motivated to workout. To keep your body fit combine and try different fitness workouts. You can mix up a cardio activity like running with strength training. By sticking to one exercise your body can get used to it, you can get bored. Most probably your mind will not be relaxed.
Find a Fitness Playmate
Do you want extra motivation to stay active and stick to your diet plan and workout? Look for a buddy who can accompany you, through working out together you both can stay focus on fitness. It will also produce a sense of competition which will automatically make you more awake and active. If your mate is more advanced and well-aware of new workouts he could be of great help for you. By finding a buddy, you will get another reason to join the gym.
Go Through Nutrition Labels
To maintain fitness we need to follow a healthy diet plan. Always look for package label before purchasing food items from the store, so you could see the different portion of ingredients include in its processing. Avoid foods which contain fats and a high amount of sugar. Try to add fresh foods to your diet plan.
Cook Simple
While cooking at home, you should take care of your cooking methods they must be healthy. Try to eat bake foods, sauté, grilled or steamed items rather than deep fried and breading foods.
Focus On Strength Training Exercises
The main part of any fitness plan is strength training. It's a calorie burning activity. For this, you are not supposed to lift heavy weights or join the gym regularly. You can do it at home; you can tone your muscles through push-ups it can work for your chest, triceps and shoulders. For building muscles, you can also eat or get your Muscle Meals prepared.
Do Simple Cardio Workouts
Cardio exercises are famous for burning off calories and keeping the heart rate normal. According to professionals running is an excellent cardio exercise. At begging you can start by walking, and gradually increase the speed to build up stamina. That's why it is recommended you try to spend more time walking, use stairs than elevators, avoid sitting for a long time.
Focus on Serving Sizes
Try to eat in small portions; it will help in quick digestion. If you are at a restaurant eat half of the portion and take rest at your home. Always focus on small serving sizes.
news via inbox
Nulla turp dis cursus. Integer liberos  euismod pretium faucibua