Why Apple's New TrueDepth Camera Matters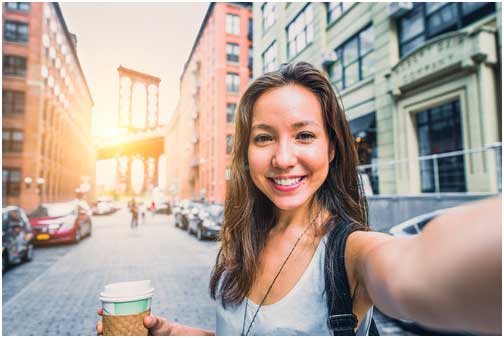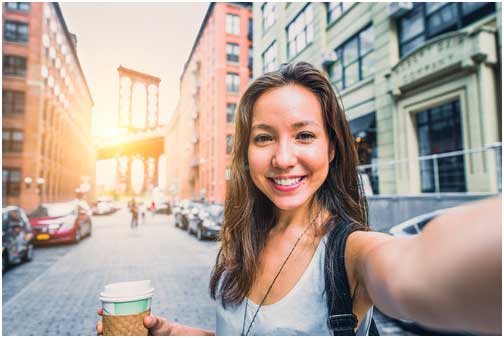 Are you a technophile? Do you wait in multi-hour lines for the newest gadget, read the latest reviews and watch every video tutorial out there on your favorite products? Or are you the one conducting the reviews and tutorials? If you answered "yes" to all of these questions, we know that you can't wait to get your hands on Apple's new iPhone X.
Apple releases a new phone every year, but the excitement and anticipation around this one feels different. But what makes it so special? It all comes down to one new feature, called TrueDepth, and it's about to become a complete game-changer.
The Breakdown
TrueDepth starts with a traditional and otherwise not-so-special front-facing camera. However, the difference between this 7MP selfie camera and the one on your iPhone 6 is that TrueDepth adds an infrared emitter that projects over 30,000 dots onto the user's face to be analyzed by the camera. This technology was first seen in the Microsoft Kinect, which utilized a software developed by PrimeSense, and was then acquired by Apple in 2013. TrueDepth is essential for the launch of Apple's Face ID, which enables users to unlock their phone using a face scan instead of their fingerprint, as well as several other features.
What Else You Can Do WithTrueDepth
All the Selfies
With a new camera upgrade comes new #selfiegoals. The front-facing camera now can capture more light, provide you with a clearer focus and add the depth-of-field Apple iPhone 7 Plus users first experienced and swooned over with Portrait mode.
Augmented Reality
Augmented reality apps are about to get a lot more real. With TrueDepth features, apps like "Pokemon GO" now have the opportunity to appear even more realistic because the focus and picture of the real objects around you will adjust to your surroundings and environment. For example, if the lighting or weather changes, you'll be able to see it clearly in the augmented reality app.
Snapchat
Snapchat just got a whole lot cooler. Instead of taking a selfie with one of the mask filters that just sits on top of your face, use TrueDepth's 30,000 dots and infrared camera to allow the filters to move when you move. With this technology the filters can adjust to different perceptions, angles, facial expressions and so much more.
Security
With the iPhone X, security goes way beyond Apple's Face ID. If you're all about having a connected home, you can rightly anticipate that TrueDepth-friendly technology will be released soon. Before you know it, you'll be unlocking the front door with a screen of your face or a specific facial gesture.
Whether you're into selfies, security, augmented reality or just need to have your hands on the latest technology, the TrueDepth feature makes the Apple iPhone X a must-have purchase.
news via inbox
Nulla turp dis cursus. Integer liberos  euismod pretium faucibua